Podcast: Play in new window | Download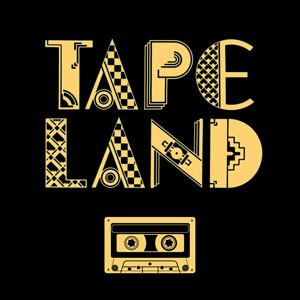 4:58:17 – Welcome to Tape Land! On each episode, I'll present the audio of a cassette tape or historic material from my personal archives.
Here's an unreleased, never-before-heard Onsug series – Vault Talk. I recorded 11 episodes from February-June 2010, but I decided not to release it at the time. It was meant to be included in a future "Vault" release, similar to a previous series, "In The Box".
2010 was a strange time, as I was rebuilding things after the madness of 2009. As the series progressed, it became more focused on a kind of indulgent self-analysis, as I was trying to figure out new directions for the project. Still, it contains a ton of great material – the vibe of midtown Manhattan back in 2010, during the very early days of The Overnightscape Underground as a group channel.
It's a mixed bag, but a truly amazing find – I had actually completely forgotten about it.
Notes: Vault Talk 1, 6:40 PM, Monday, February 22, 2010, introduction, In The Box, stats, 45th Street in NYC, Rum Sleg, recent episodes of my show, train store, clown & secretary, Chipotle, he lost his glasses, show formats, Planet Hollywood, MTV, Toys "R" Us, Times Square, my state of mind in the past, other shows on the channel, The Severe Repair Universe, old tapes, Exit Ramp, old recordings, Vault II, Vault Talk 2, 6:29 PM, Wednesday, February 24, 2010, Vault III, blizzard tomorrow, WFMU, The Great American Bathroom Book, goals, lack of ambition, microfame, hockey, bells, conspiracy theories, horses, Atlantis, what should I do, American Idol, Sonic 2, time loops, guy rambling in the bathroom, Vault Talk 3, 5:37 PM, Monday, March 1, 2010, going beyond, radio show idea (Diner City Nights), WFMU, Obliviana Super Occult Amusement, delusions and creations, Audioworlders, Hull TV, Howard Stern, If I Can Dream, Port Authority Bus Terminal, line argument, Vault Talk 4, 5:48 PM, Tuesday, March 2, 2010, too limited in the scope of my thinking, seaweed review, FN, recontextualization, Diamond Row, Times Square Visitor Center, self-analysis, $3 shirts, Times Square, getting punchy, Dave & Buster's, sign guy, dive bar dreams, a middle class existence with computers, Vault Talk 5, 5:35 PM, Thursday, March 4, 2010, franknora.com, promotion, confusion, show names, my history in recording, Vault Talk 6, 5:46 PM, Monday, March 8, 2010, Lion Acid Post, trying to figure things out, Rockfeller Plaza, Digital Cafe, previous incarnations, weird theories, beautiful night in Times Square, Sit Quietly in Times Square for 45 Minutes, take it down a notch, two rocks, manipulation of the timestream, Vault Talk 7, 5:43 PM, Wednesday, March 10, 2010, stressed out, Jungle Mocs, Vault Talk 8, Monday, March 15, 2010, 6:09 PM, Vault Talk 9, Friday, March 26, 2010, Driven, Tune In And Drop Out With Shields, In The Vault 1, 6:40 PM, Monday, May 17, 2010, history of my radio projects, The Severe Repair Universe, Sneaky TT, buying some cigarillos, Weasel Village Mall, Creative Commons, 1423, sharing of content in new ways, In The Vault 2, 2:06 PM, Thuesday, June 3, 2010, weird feeling, The Frank Nora Show #1500, first contact with PQ Ribber, cosmic issues, time to move forward.
Released 1/9/21
License for this track: Creative Commons Attribution-NonCommercial-NoDerivs 3.0 Unported License (creativecommons.org/licenses/by-nc-nd/3.0/). Attribution: by Frank Edward Nora – more info at onsug.com