Podcast: Play in new window | Download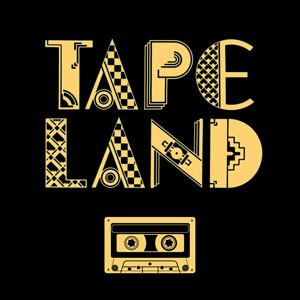 2:42:27 – Welcome to Tape Land! On each episode, I'll present the audio of a cassette tape or historic material from my personal archives.
Almost a lost "Audio Field Trip", on this tape from June 2000, I drive down to Video Game Connections in Howell, New Jersey, and record my ideas about a game I'm working on called called "Dashic". This idea would eventually become the much simpler "Dashic Deeds" concept, which I did a limited release of a few years later, before finally giving up on the idea. You can see it here: theovernightscape.com/209
Notes: Saturday, June 24, 2000, "Core Game Using Scrip", driving down to Video Game Connections, cigar, 7-11, Obliviana, bank, Zippo, lighter fluid, long hair, tolls, game design ideas, Garden State Parkway, Airport Meadow, Fonjo, Vamershee, Marketplace 31, Obliviana Primal, OsoaWeek, Fonosta, Halfevil Graphics, Czarball, Unreal Systems Tester, Buildings of Yontaro, E-17 Deck, Nanobook, Shady Afternoon, Scrip, pony beads, Storm Codex, Dashic, Stormjaunting, Friction Enhancer, toll plaza, E-ZPass, motivation, Luckmood, rambling, hi to myself in the future, Place Scrip, Metropark, my old apartment, Tarbs, fixed the wind sound, tabletop game ideas, Route 9, The New Octagon, abstract strategy games, randomness, Looney Labs, Origins, Freehold Raceway Mall, Franklin Mills Mall, mall carousels, mall wander, sushi and french fries, game goals, building little worlds, pipe cleaners, Video Game Connections parking lot, Mr. Driller and Bust-a-Move 4 for Dreamcast, driving home, identity in the game, handmade aspects, Game Scrip, sub-games, Impglein, rarity levels, motorcycles, exact change, High Glyph Overland, Forge of Wander, avoiding violence in the game, shareware, players making their own Scrip, licensing, back home, no parking spots, goodnight people of the future.

Released 1/23/21
License for this track: Creative Commons Attribution-NonCommercial-NoDerivs 3.0 Unported License (creativecommons.org/licenses/by-nc-nd/3.0/). Attribution: by Frank Edward Nora – more info at onsug.com