Podcast: Play in new window | Download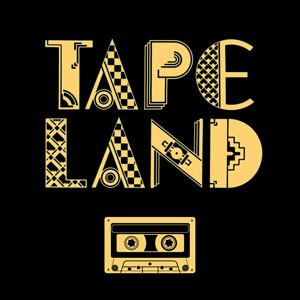 1:16:54 – Welcome to Tape Land! On each episode, I'll present the audio of a cassette tape or historic material from my personal archives.
Notes: 10/30/89, 11:45 PM, what I did today, Nomadi, your relationship with reality, Barbara Bush dream, driving to the shore, mannequins came to life, summoning Wolverine, rented a weird bus, broadcast studios, carpeted block, Outrun, the realm of reality travel, distributing my magazine to college campuses, my old college, 11/2/89, recent dreams, 11:09 PM, 11/3/89, reality travel, 11/4/89, 2:22 AM, poems, 11/4/89, 5:11 AM, improvised poem, 11/4/89, 6:15 AM, nuclear holocaust dream, weird supermarket dream, forgotten artwork dream, chocolate commercial dream (with Merlin Olsen), forgotten here and there dream, night college dream, garage mine dream (with lime beverage), evil neon mall dream (with Nomadi promotion, evil truck stop, warehouse robots), royal family dream (with Brand of Amber, walking around a town, dirt trail, concrete barriers, old books from the 1920s, fox in cage, American Cigarettes, pheasants, demolishing three spheres with Ginger the cat, toy company girl, chased by futuristic warriors, driving along, clay dwarves), dream analysis, visions of 1972 time travel, symbols on the wall, poem, Washington trips, more analysis.
Release 2/7/21
License for this track: Creative Commons Attribution-NonCommercial-NoDerivs 3.0 Unported License (creativecommons.org/licenses/by-nc-nd/3.0/). Attribution: by Frank Edward Nora – more info at onsug.com