Podcast: Play in new window | Download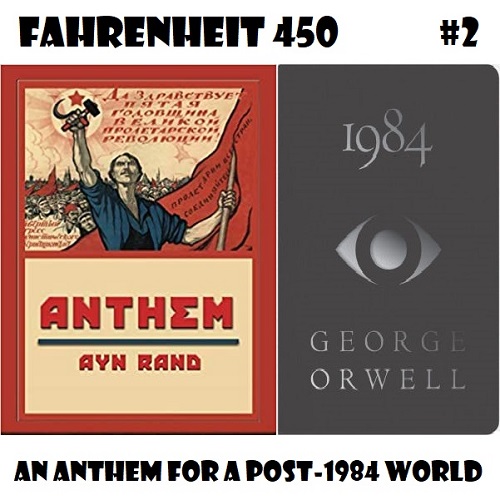 30:16 – Dystopia, anyone? Dave in Kentucky continues his looks at books that are only one degree of separation from being burned — or at least fried like Bacon. This episode finds common ground between the ultra-capitalist Ayn Rand's Anthem and the inexplicably-socialist George Orwell's 1984.
This show is licensed under a Creative Commons Attribution-NonCommercial-NoDerivs 3.0 Unported License. Attribution: by Dave in Kentucky – more info at onsug.com.