Podcast: Play in new window | Download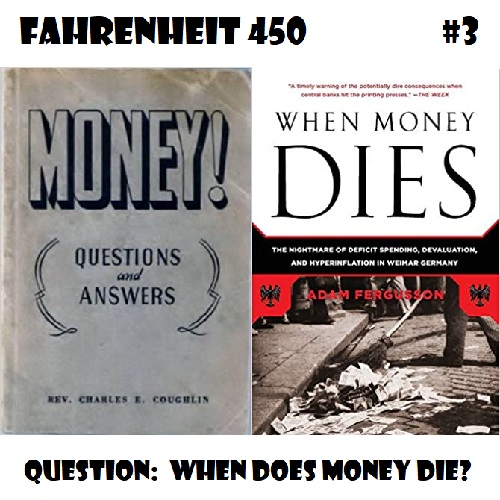 30:04 – Father Coughlin returns, this time in book form. Dave in Kentucky relates Coughlin's views on fractional-reserve banking to Adam Fergusson's book about hyperinflation in the Weimar Republic following World War I. Could it happen again in 21st Century America, just as it happened again in 21st Century Zimbabwe, or 21st Century Venezuela? And could going totally cashless accelerate the process? Inquiring minds want to know.
This show is licensed under a Creative Commons Attribution-NonCommercial-NoDerivs 3.0 Unported License. Attribution: by Dave in Kentucky – more info at onsug.com.