Podcast: Play in new window | Download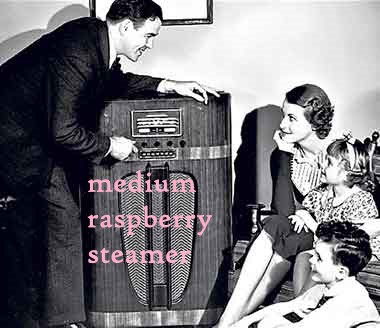 7:01:34 – Old time radio mega-collection playlist! Includes: The Burns and Allen Show: Getting Frank Sinatra To Leave Town (11/7/1946), Command Performance: Bing Crosby/Bob Hope/Frank Sinatra (9/6/1945), Suspense: Sorry, Wrong Number (9/6/1945), Vic and Sade: Office Work at Home – Magnifying Glass (9/6/1939), Cousin Willie: Willie's Birthday (7/15/1953), The Jack Benny Program: Surprise Birthday Party (2/15/1948), Mercury Theatre on the Air: The 39 Steps (8/1/1938), Mr. Keen, Tracer of Lost Persons: The Case of the Woman Who Wasn't Needed (6/5/1940), The Pepsodent Show Starring Bob Hope: Guest Chico Marx (11/8/1938), Hollywood Hotel: A Day at the Races (6/11/1937), The Strange Dr. Weird: The Ghost Ship (4/24/1945), The Great Gildersleeve: Haunted House (5/16/1943), Yours Truly, Johnny Dollar: The Story of the Big Red Schoolhouse (4/4/1950), The Aldrich Family: Homer's Love Note Goes To Henry's Teacher (2/25/1943), One Man's Family: Clifford Finds Employment (4/12/1951), Bob and Ray: One Fella's Family – Prowlers Upstairs (10/5/1959).
License for this track: Creative Commons Attribution-NonCommercial-NoDerivs 3.0 Unported License (creativecommons.org/licenses/by-nc-nd/3.0/). Attribution: by Shambles Constant, Falling Cow Productions – more info at onsug.com
Released April 2021 on The Overnightscape Underground (onsug.com), an Internet talk radio channel focusing on a freeform monologue style, with a plethora of diverse and fascinating hosts and a myriad of exciting programs.