Podcast: Play in new window | Download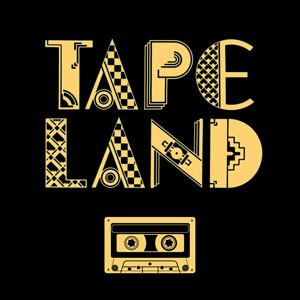 48:54 – Welcome to Tape Land! On each episode, I'll present the audio of a cassette tape or historic material from my personal archives.
Notes: August 18, 1993, morning, in my apartment in Iselin, NJ, bad beans, driving in my Jeep, fish train dream, Gilligan's Island dream, Obliviana Software, Route 1, amazing sky, my core endeavour, creative projects, starting to rain, 800 number, finding oblivion, smoke, electronic text, The Ultraverse, self-criticism, the bean situation, a neverending stream of potent reading material in convenient 8-page packets, get something zapped to your PDA, the game Antebellum, the fonts, Pelters, Fools, Realm of Transit, Super Objects, more creative projects, Severe Repair, 80-A Clarity, money trouble, bought too much at the horror convention, the "what is it" problem, very windy in here, "the sense of what is it" (audio used in one of the Bluffcosm 5-Minute Vacation From Insantities), my apartment is a real mess, my finances, a supernatural thing, heading toward the Newport Center Mall in Jersey City to park, situations, Zelda Game Boy cartridge, oblivion is a place, later – 9:13 PM, spent too much money today, Ministry CD, comic books, my 10th birthday tape, getting cool stuff, driving home, the searching for Obliviana, Obliviana Culture, trouble at work, searching for this situational outland, Nomadibasement, my logo, plane coming in to land.
Released 5/7/21
License for this track: Creative Commons Attribution-NonCommercial-NoDerivs 3.0 Unported License (creativecommons.org/licenses/by-nc-nd/3.0/). Attribution: by Frank Edward Nora – more info at onsug.com