Podcast: Play in new window | Download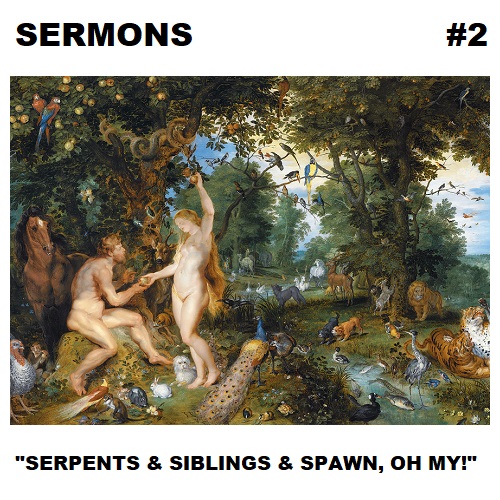 29:48 – Dave in Kentucky continues his look at Genesis from an "ancient astronauts" perspective, including Chapter 3 (Eve & the Serpent), Chapter 4 (Cain & Abel), and Chapter 5 (the generations preceding Noah), as well as much supplemental material from the non-canonical Book of Jasher.
Show art: The Garden of Eden with the Fall of Man by Peter Paul Rubens (1577-1640) and Jan Brueghel the Elder (1568-1625), Public Domain.
This show is licensed under a Creative Commons Attribution-NonCommercial-NoDerivs 3.0 Unported License. Attribution: by Dave in Kentucky – more info at onsug.com.
This episode, along with all other episodes of SERMONS, is also available at sermons.blog.