Podcast: Play in new window | Download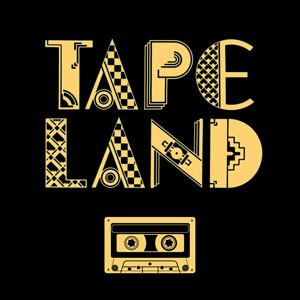 1:13:33 – Welcome to Tape Land! On each episode, I'll present the audio of a cassette tape or historic material from my personal archives.
Another great find! The tape itself just has "FEN" (my initials) written on it, and I don't think I've ever heard it since I recorded it. It's a rare window into the world of 1990 – 31 years ago! At the time, I was working on my "Nomadi" project which I would rename "Obliviana" soon thereafter. After going through many bizarre phases, Obliviana would eventually lead to The Onsug that we know and love today.
Notes: 8:36 PM, Thursday, March 15, 1990, been asleep all day, strange dreams (lost in France, telekinetic cheese stones), The Eight Practices of Nomadi, logic, changing reality, police car, school, thrust, groove, Nomading, arrived at Quality Comics, 9:40 PM, weird things happening, a line to get into 7-11, beyond the range of the groove, 6:03 AM, Friday, March 16, 1990, dot matrix printer, feeling of optimism, 1:50 AM, Saturday, March 17, 1990, on a nocturnal schedule, job in NYC, how my life is going, Red Alley Earth, Some Berry Basalt of Brine, The Hollow Fantasia, Be, Zope, Route 22, another 7-11, Tiny Tots, Furs by Guarino, streetlights, driving up an unknown hill, cul-de-sac, airport, supermarket, Noyagers, Nomadi places, decentralizing your home, spinach fettuccine, Caffeine Free Diet Coke, steer clear of becoming a cult, drugs, relationships.
Released 6/4/21
License for this track: Creative Commons Attribution-NonCommercial-NoDerivs 3.0 Unported License (creativecommons.org/licenses/by-nc-nd/3.0/). Attribution: by Frank Edward Nora – more info at onsug.com