Podcast: Play in new window | Download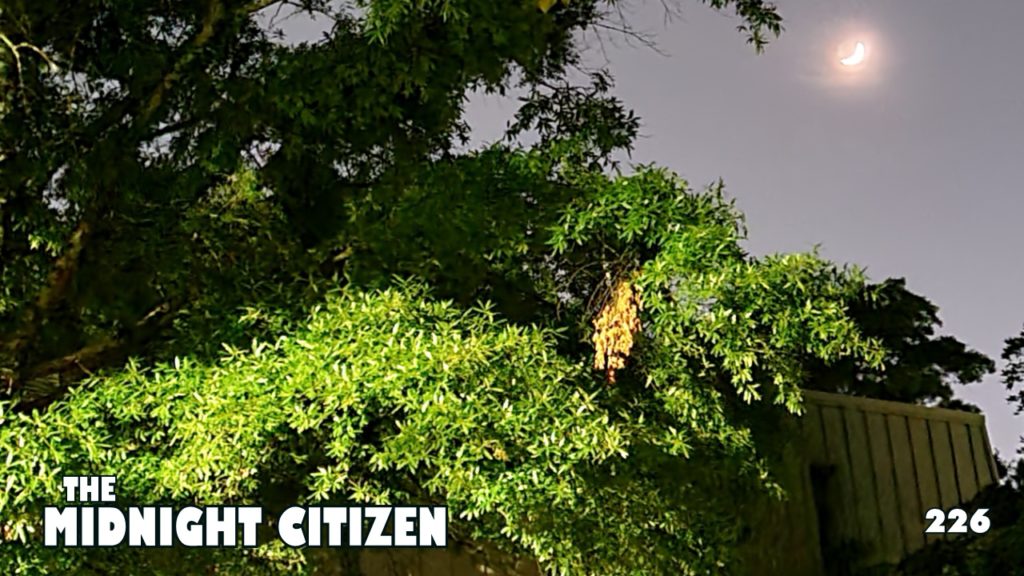 Join Mike in the studio on a stormy Saturday night…
…talking about how he became a hero in the Dunkin Donuts for dealing with a "Karen", and got a free donut. Also, a toast to Actor Ned Beatty, who died this week at 82, and gave us one of the most horrifying scenes in the history of cinema (it's not the one you think).
Show Notes: Dealing with an entitled "Karen" at the coffee shop, who wouldn't leave until she got an apology from the manager for forgetting her hashbrowns; what is a "Karen", as the kids call her, and the origins of the term; five year anniversary of a woman drop-kicking her kid's birthday cake at Kroger; the theatre dream; my trip to Nashville, wondering if I could live and work there; Music Break*; the dangerous things kids' adventure films of the 80's taught us; a toast to Ned Beatty; Video Street Video Store**; the epic failure of the game, "Daikatana" in 1999; the Max Headroom hack of 1987. 
*Music Break: "Drunk" by Simon Mathewson; "Sinister" by Les Hayden. All music is played under a Creative Commons License (Attribution, noncommercial, no derivatives) and is available at the Freemusicarchive.org. 
**Video Street Video Store: Incite PC Gaming: "Halo" (1999); "Incite PC Gaming: Daikatana" (1999)
Check out the website over at mikeboody.com/themidnightcitizen, with links to old episodes on Archive.org, and join the Facebook page! …"You have meddled with the primal forces of nature!…
This work is licensed under a Creative Commons Attribution Noncommercial Share-Alike US License. Attribution by Mike Boody. Released June 2021 on The Midnight Citizen and The Overnightscape Underground.