Podcast: Play in new window | Download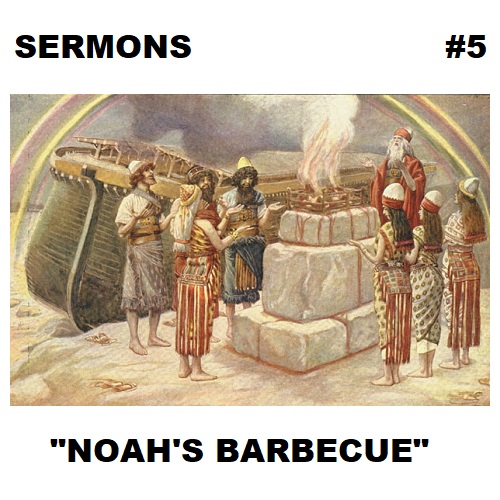 30:35 – In this episode, the Yahweh Elohim decide to destroy mankind – or do they? Noah and his family are spared, plus enough other creatures to repopulate the planet, so what was the point? Noah is grateful, however, so he builds an altar and barbecues some of the surplus clean beasts for them. This becomes a tradition, even after the gods are no longer physically present. But the meat could still be consumed via long distance, as in the contest between Elijah and the Prophets of Baal, with its highly disturbing denouement!
Show art: Noah's Sacrifice (1896-1902) by James Tissot (1836-1902), Public Domain.
This show is licensed under a Creative Commons Attribution-NonCommercial-NoDerivs 3.0 Unported License. Attribution: by Dave in Kentucky – more info at onsug.com and sermons.blog.
This episode, along with all other episodes of SERMONS, is also available at sermons.blog.