Podcast: Play in new window | Download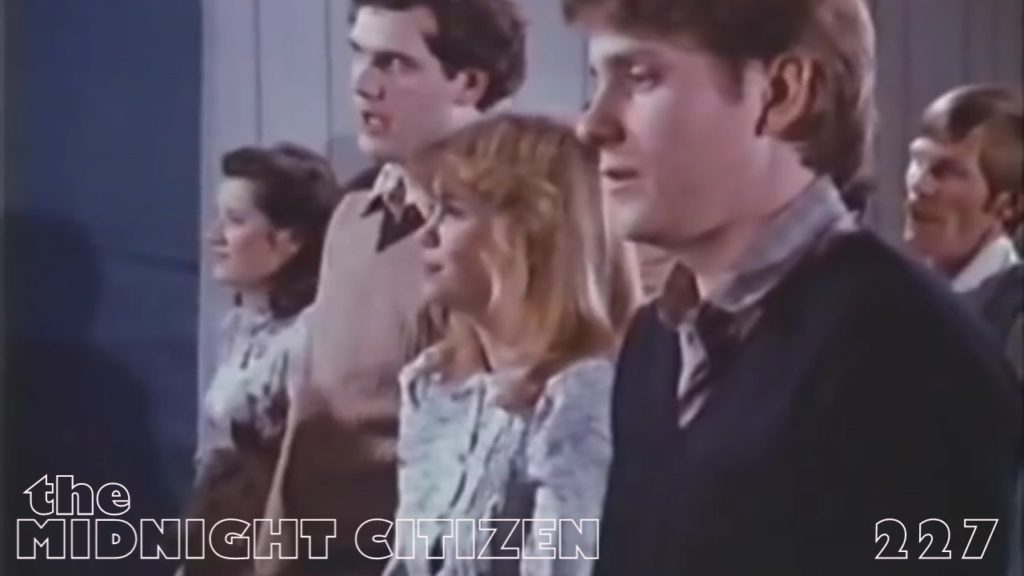 Join Mike in the studio on a Saturday night…
…talking about a trip he took to the beach with the church youth group in 1996, and how most of the time was spent not on the sand, but in the cold conference room of the Holiday Inn, praying and reading the bible. Yikes. He should've just skipped the preach and gone to the beach.
Also: I finished teaching summer camp this week; working alongside my students; teaching Shirley Jackson's "The Lottery" using dodgeball; the promise of the Internet in the 1990's; remembering the show "227".  
Music Break: "Suddenly It Occurs to Me There's No Ocean Here" by Artificial Intelligence; "Transcontinental Super Conscious State" by the Space Merchants
Intro/Closing Music: "Oolin Poolin Oy" by Blue Wave Theory
All music is played under a Creative Commons License (Attribution, noncommercial, no derivatives) and is available at the Freemusicarchive.org. 
Video Street Video Store: Matthew Perry and Jennifer Anniston — Windows 95; Stick Witness News (1996);Movie Magic: Forrest Gump
Check out the website over at mikeboody.com/themidnightcitizen, with links to old episodes on Archive.org, and join the Facebook page! … "Something's wrong with my son; he left for church in quite a huff…"
This work is licensed under a Creative Commons Attribution Noncommercial Share-Alike US License. Attribution by Mike Boody. Released June 2021 on The Midnight Citizen and The Overnightscape Underground.