Podcast: Play in new window | Download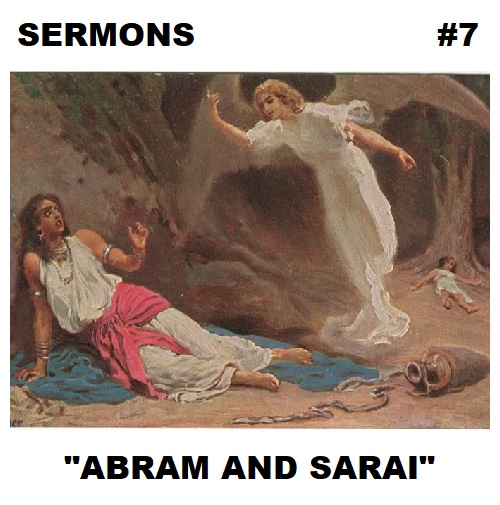 30:27 – Against the backdrop of rapidly-declining lifespans, the epic soap opera of Abram and his wife Sarai unfolds. After enriching themselves by pimping and hoeing to the rich and famous, they engage a surrogate mother to produce an heir, but that is not what their alien overlords had in mind. What was the nature of the plague visited on Pharaoh's house due to his dalliance with Sarai? What was behind the Yahweh Elohim's insistence on circumcision? What was the significance of Hagar the maid's encounter with El-roi the angel? Listen and learn.
Show art: Hagar, Ishmael and El-roi by Anton Robert Leinweber (1845-1921), Public Domain.
This show is licensed under a Creative Commons Attribution-NonCommercial-NoDerivs 3.0 Unported License. Attribution: by Dave in Kentucky – more info at onsug.com and sermons.blog.
This episode, along with all other episodes of SERMONS, is also available at sermons.blog.