Podcast: Play in new window | Download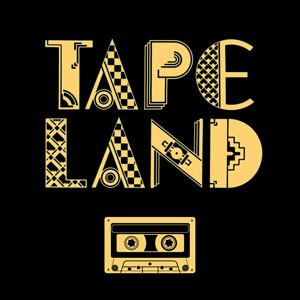 2:47:33 – Welcome to Tape Land! On each episode, I'll present the audio of a cassette tape or historic material from my personal archives.
Even now, 12 years later, I look back on the summer of 2009 with cringe and awe. It was a time of chaos for my radio projects – which ultimately resulted in the birth of The Onsug as we know it today – a vital, unique group project. This recording, "Hazy Transit", was done in the heart of the crisis – and it's never been released before. It's tough to listen to, as I was delving into my deepest thoughts, fears, and hang-ups on the matter. But the good news is that something wonderful came out of that dark and confusing time.
Note: back then, I pronounced Onsug as "own-sug", but since then have settled on the pronunciation "on-sug".
Notes: [Monday, August 31, 2009 in NJ and NYC] Exploring a new idea in the world of audio, stand-alone works vs. series, the podcasting craze of 2005, OnsugBox, The Rampler, history of my shows, WFMU, The Rampler Limited, bagel twists, spray paint, Dasani display, conspiracy theories, ATM, In The Box, "Ticket Ordeal", 855, 1423, I Ching, vague lofty goals, audiobooks, current plans, a time of transition, Dressed For Success, my state of mind, Obliviana, Oceana fountain, origin of The Rampler, vague memory of a bookstore, like a therapy session, keeping control, cosmic situations, self-analysis, ending many of my projects, rare books, annoying flute, thinking about ending The Overnightscape Underground [thankfully this didn't happen], subway, feels good, [Thursday, September 3, 2009 in NYC], self-analysis, depressing music in the morning, Barnes & Noble, Maui Tacos, The Compleat Strategist, creative projects, old podcasting sites, [Friday, September 4, 2009 in NYC], doing WFMU show #11 tonight, doing the show is a lifestyle, dead possum, finding the way forward, spiderweb, "Mongolian Seating Area", "scape mode", healthy ideas, rough trip, Station Unlimited, The Rampler Supplementary Feed, moving forward with something new, useful strategies.
Released 7/19/21
License for this track: Creative Commons Attribution-NonCommercial-NoDerivs 3.0 Unported License (creativecommons.org/licenses/by-nc-nd/3.0/). Attribution: by Frank Edward Nora – more info at onsug.com