Podcast: Play in new window | Download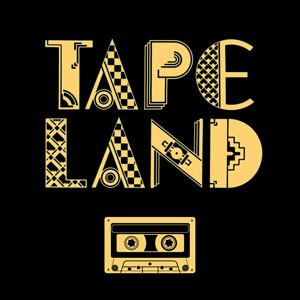 1:35:07 – Welcome to Tape Land! On each episode, I'll present the audio of a cassette tape or historic material from my personal archives.
In the fall of 2001, I had two major projects – Obliviana, a kind of occult entertainment system, and Bluffcosm.com, an Internet radio project. With short-lived project Stormtoon, I attempted to combine the two. While it didn't go very far, I think it helped me see that combining the two sides was not worthwhile – and little over a year later I completely gave up on Obliviana and started The Overnightscape – which has led to The Onsug of today.
Note that for Bluffcosm, I would do "audio mining" which was bringing a tape recorder everywhere to capture weird or interesting audio to include in audio segments. That's what you're hearing on the first and later part of the tape.
Monday 10/22/01, "audio mining" (ranting in bathroom, inside somewhere, subway, street, beggar, on a train, weird singing, siren, trains going by, fire safety talk, jackhammer, train going by, subway, car starting), Sunday 11/3/01, Frank talking about Obliviana, Stormtoon, computer being repaired, audio in 1980, 9/11, Fuzzy Daupner broke up, details of Stormtoon, 209, Fortunoff, Willowbrook Mall, audio content, flexibility, back to "audio mining" (train, inside various places, on a train, sirens, announcement, construction sounds, street, child babbling on subway, outside somewhere), Friday 11/9/01, 8:48 AM, my apocalyptic dream (an alcoholic beverage called "Poison" from Scandinavia, end of the world, volcanoes off the coast of Georgia, trapped by polar bears and a lion in Washington state, a zen monastery in Japan, driving around at dusk looking at Christmas lights covering things, the lion enemy across a river, where the polar bears live, misunderstandings with the polar bears and more volcanoes, earthquake news, escape from the creatures, advice in Japan).
Released 8/12/21
License for this track: Creative Commons Attribution-NonCommercial-NoDerivs 3.0 Unported License (creativecommons.org/licenses/by-nc-nd/3.0/). Attribution: by Frank Edward Nora – more info at onsug.com