Podcast: Play in new window | Download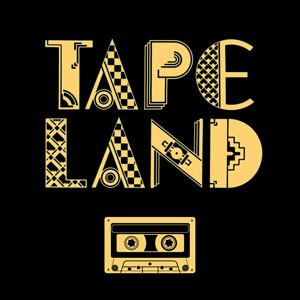 1:29:41 – Welcome to Tape Land! On each episode, I'll present the audio of a cassette tape or historic material from my personal archives.
Anything But Monday Show, WMNJ Madison-Chatham, 2/12/88, 2:00 AM to 8:00 AM. Chaos in the studio, Frank's soldering concept, vulgarities, snowstorm, record bonfire, the weather report, tax PSA, Pat Robertson for President, The Berlin Wall, "war is hell, so you have to blow up pigs and eat them", The Best of ABM – "Their Finest Hour" cassette for $4, new ABM Magazine, Mike's Rambo quotes, The Pus Harvesters, The Evil Cart, Tibetan Buddhism, music break, 3:00 AM, tax PSA, Chex Mix, snow is from outer space, how radio works, The Shadow Traffic, ski resort PSA, calling information, phone call from Chatham, The Mark Ashton Radio Show, Ashton Obsequiousity Hour, acting out words, The Thesauraus Five Minutes, "disturbed", "dole", Bob Relief, "jinx", "whammy", "jest", if the World Trade Center fell down, making coffee out of snow, growing water, You Are Dirt, g-forces, undead philosophy professors, bad words, utopia, The Christian Death and David B. Pestilence Show, Hades and Poseidon, Grim Reaper, box of metal, "when you're tokin' out you need good music", St. Jude's PSA, 4:20 AM, Contact Helpline PSA, Tolley 3rd all-night partyers, the whistling of our teakettle, karma, The Physics Phil Song, Planned Parenthood PSA, more music, freezing in the studio, Magic Report, caffeine, up on a soapbox, "clarity, kindness, and insight… and purpose".
Released 8/20/21
License for this track: Creative Commons Attribution-NonCommercial-NoDerivs 3.0 Unported License (creativecommons.org/licenses/by-nc-nd/3.0/). Attribution: by Frank Edward Nora – more info at onsug.com