Podcast: Play in new window | Download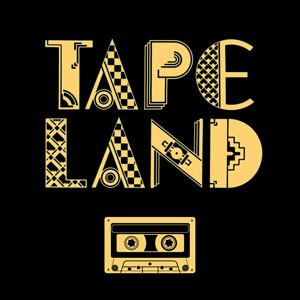 1:03:19 – Welcome to Tape Land! On each episode, I'll present the audio of a cassette tape or historic material from my personal archives.
July 20, 2001, 9:47 AM, Frank at the Jacob Javitz Convention Center in NYC for the MacWorld Expo, came to a decision about Obliviana Super Occult Amusement, theories of 209, saxophone, subway, saw Ghost World (2001), K-Mart, Obliviana Day, 9:52 AM, Monday, July 23, 2001, Stormjaunting and Dashic Deeds, Tuesday, July 24, 2001, at my bus stop, changed my view of things, 7:44 PM, Foundation and Empire by Isaac Asimov, liability, Thursday, July 26, 2001, 9:45 AM, at the World Trade Center, supernatural promotion, the keystone idea, ambient bus audio, Friday, July 27, 2001, 6:05 PM, new website, bleak forecast, 9:45 AM, July 30, 2001, productive weekend, Stormjaunt Scroll, met Joe at the Winter Garden (later to be significant as a foreshadowing of 9/11 (see The Overnightscape #8 (5/1/03)), Fuzzy Daupner "Dock Watch Hollow" song development.
This is the follow-up to "Tape Land 75 – The Jeep Obliviana Recordings (July 2001)"
See an archive of the website discussed here:
https://franknora.com/stash/Last_Obliviana_Site/content/obliviana/index_728.htm
Released 9/18/21
License for this track: Creative Commons Attribution-NonCommercial-NoDerivs 3.0 Unported License (creativecommons.org/licenses/by-nc-nd/3.0/). Attribution: by Frank Edward Nora – more info at onsug.com