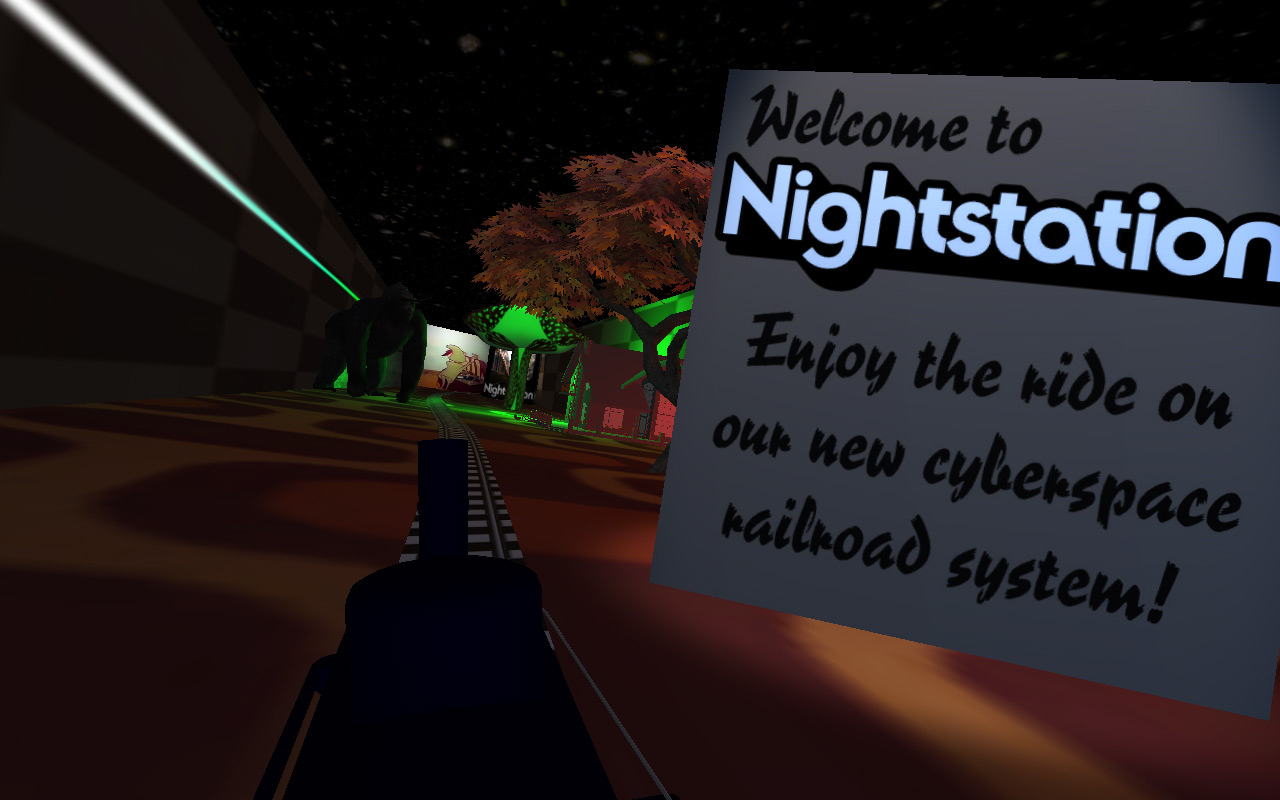 Back in 2014 I made a VR demo called "Nightstation Ride One" which I presented at the SVVR conference in Mountain View, California.
It was the next year, I think, that I thought to make a non-VR version of it – and I recently found it!
It runs great on my laptop. It's Windows only. Download:
http://www.theovernightscape.com/shows/Nightstation_Ride_One_PC_win32.zip
Instructions: Move mouse to look around. Hit ALT-F4 to quit.
As this is an old demo, I don't know how well it will work on any other computer, so use with caution.
Here's an old video of the VR version. The non-VR version does not have the "split screen" effect: