Podcast: Play in new window | Download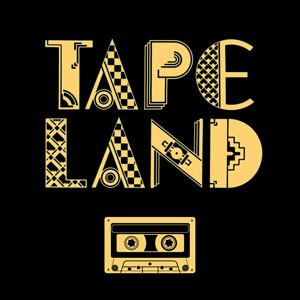 5:19:29 – Welcome to Tape Land! On each episode, I'll present the audio of a cassette tape or historic material from my personal archives.
Step back to 2012 in this never before released recording of me working on ideas for a new direction in my audio projects. There are a lot of interesting ideas discussed. And while I never moved forward with these ideas specifically, some aspects of them have lived on. Specifically, the current concept of "A Radio Station Inside a Book" establishes a sense of place, much like I was talking about on these audio notes. And the concept of welcoming the listener in – while not formalized as much as in these 2012 ideas – is still very much at the heart of The Onsug.
Notes: 2/21/12, talking about what is going on with my various radio projects, PQ, Shambles, Bob, Eddie, the archive, a static form, Nightstation, focusing on one thing, Nightstation Pocket City, You Live In Pocket Audio City, Pocket Radioland, New Pocket Radio, Aerie Obliviana, Nightstation: A Pocket Audio City, Weasel Village Mall, Nightweek, the analogy of a place, Devastating Nightscape, Rockefeller Center, GTA IV, 2/22/12, patch in and broadcast on Nightstation, transcending time and space, Hello Kitty has become a criminal, Times Square, Ash Wednesday, new idea for Nightstation, 3:05 PM, Wednesday, 2/22/12, decentralized system, very warm this morning, 8:39 AM, Thursday, 2/23/12, new perpectives, imaginary broadcasting, a new imaginary place, range of content, philosophies, hierarchies, subdivisions, doubt, Moodbruck intro, 9:43 AM, Monday, Feb. 27, 2012, Aspects of Ideation, idea of a place with doors, The Rampler as the imaginary person, being taken on a trip, the wanderer archetype, Nightport, Grateful Dead, recording as if you're taking the listener on a journey, idea of taking strangers on a trip, L-Theanine, Talkport, lunchtime Tuesday Feb. 28, 2012, You Are The Rampler, Weasel Village Mall, 9:43 AM, Monday, March 5, 2012, history of recorded audio, day world vs. night world, step on through, transit center of the mind, past and future, Welcome to the Weasel Village Mall, the audio format, 6:42 PM, Wednesday March 7, 2012, pack the very minimum, The New Nightstation, Jenny Ondioline, subway, the magic of audio doorways.
Released 10/6/21
License for this track: Creative Commons Attribution-NonCommercial-NoDerivs 3.0 Unported License (creativecommons.org/licenses/by-nc-nd/3.0/). Attribution: by Frank Edward Nora – more info at onsug.com