Podcast: Play in new window | Download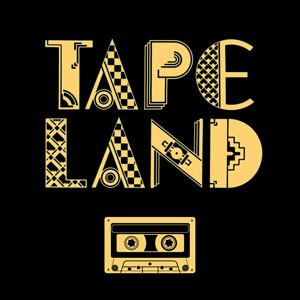 53:20 – Welcome to Tape Land! On each episode, I'll present the audio of a cassette tape or historic material from my personal archives.
My college radio show, starring myself, Frank Nora "Master of the Airwaves", and my cohort "Mad" Mike… the tape starts with a few pre-recorded features from 1986 (Superdog, Mike's Record Collection, The Dead Animal Storage Lab), then a partial show from circa October 1986… Zé Luis e Zé Ferreira, only had 3 hours of sleep, freezing outside, Kaboom cereal, Mystery Noise, Old Tyme Soda – Central Park Punch, glycerol ester of wood rosin, Reasonable Requests PSA, Israel Kat & Matzoh Mouse vs. Goyim Gorilla, The Mailman's Nightmare, Finland, interjecting personal comments, social psychology experiment article, Jim Nabors music backwards is Satanic, random perceptions, signs, portable toilets, Grim Reaper, Ronald Reagan, Anything But Monday Magazine, Nomadi Entertainment, Zope Contamination, Weekly World News articles, Amulet of All Power, calling psychics, ESP-GINO, White Castle, horoscopes, new signs of the zodiac, euthanasia, madman's ghost, top mechanic.
Released 11/7/21
License for this track: Creative Commons Attribution-NonCommercial-NoDerivs 3.0 Unported License (creativecommons.org/licenses/by-nc-nd/3.0/). Attribution: by Frank Edward Nora – more info at onsug.com