Podcast: Play in new window | Download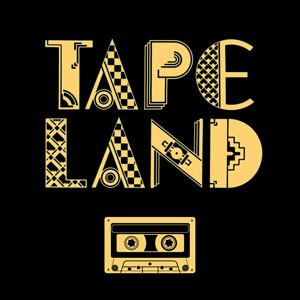 1:33:43 – Welcome to Tape Land! On each episode, I'll present the audio of a cassette tape or historic material from my personal archives.
This tape was recorded just one month before I started The Overnightscape. At that time, I was still struggling with my poorly-defined and overly-complicated creative project called "Obliviana". Listening to the tape, it's clear in retrospect that I needed to let go of the project – and that's exactly what I did – a few weeks after making this tape, I shut it all down. This then opened the door for a much healthier creative outlet for me – The Overnightscape – which I am still doing over 18 years later.
Notes: (Late January 2003), Geese, protest, "don't take the flyer", weirdness, (2/6/03), elevator, structure of Obliviana, subway, long hair and beard, Bluffcosm, Tower Records, "in the 90s things felt more alive", the website, walk around Times Square, invent something new from the ruins, establishments closing in Times Square, Laser Park, "Opmarquees – how's that for a moldy oldie?", (2/9/03), MadPlayer, changes in Obliviana, Guinness, the end of Obliviana, multi-faceted entertainment company, disconnecting, Dashic Deeds, (2/10/03), waiting for the bus, Thinkfang, Creative Commons, Times Square subway station, "yellow alert", snowing, subway, Astor Place K-Mart, PATH train, The Obliviana Underground, (2/11/03), birds in the subway, (2/12/03), card game idea.
Released 11/13/21
License for this track: Creative Commons Attribution-NonCommercial-NoDerivs 3.0 Unported License (creativecommons.org/licenses/by-nc-nd/3.0/). Attribution: by Frank Edward Nora – more info at onsug.com