Podcast: Play in new window | Download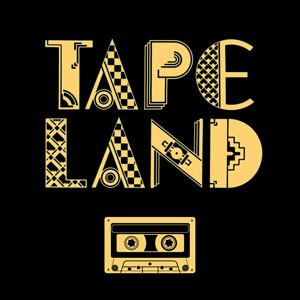 1:05:07 – Welcome to Tape Land! On each episode, I'll present the audio of a cassette tape or historic material from my personal archives.
Thursday, September 2, 2010, a day where I tried to record a lot of stuff but nothing seemed to work. Starting at 9:36 AM walking to work from the Port Authority Bus Terminal over to Third Avenue, I started Frank Nora Show 1560, but I decided to dump the recording because I wasn't feeling it. At lunchtime (or after work), I recorded a Moodbruck segment – my series of personal audio notes on my projects. After work, on the walk back to the bus station, I tried again to record Frank Nora Show 1560, but again I wasn't feeling it. Later at home, I try and record a new experimental show called Cybernightcast, but this, as well, doesn't feel right. At 10:30 PM I end the day of failed recordings.
I saved all these recording to a hard drive, and discovered them in December 2021. Listening to the whole day of failed recordings is quite interesting. Note that I did finally get it right the next day with Frank Nora Show 1560 – Oppressive Weather (9/3/10) – where I covered a lot of the same topics. And two days later I used the same sequence of audio from Cybernightcast on Macho Condor #1 (9/4/10) 1:19:54 [221].
Notes: === FRANK NORA SHOW 1560, ATTEMPT 1 === 9:36 AM, Cinnabon fixed their gate, most tracks in one month, heatwave, Bushmills on the rocks, Irish politics, Hurricane Earl, Labor Day weekend, terrorist takes over the Discovery Channel, manifestos, Sanrio store, sets of characters, B. Hills Kid, conspiracy theories, meaningless stores, the key to the city, guest authors. === MOODBRUCK === Dumped this morning's recording, weirdly hot and oppressive, new audio ideas, The Rampler Commons Show, The Night Packages, The Late Night Music Show, "subspace", lost my train of thought, Republic of Avalon Radio.=== FRANK NORA SHOW 1560, ATTEMPT 2 === Frank Nora Show 1560, 5:30 PM, oppressive sunlight, air quality alert, Nintendo Store, Hurricane Earl, Apple live stream, not feeling it. === CYBERNIGHTCAST 1 ATTEMPT === The Smoking Sound by Juanitos [Jamendo, CC BY-SA 3.0], 1995 by Paper Tiger [Jamendo, CC BY-NC-SA 3.0], You Can Not Knock Me Down by Jim Guittard [Jamendo, CC BY-NC-SA 3.0], Celestial Mechanix by Damaged Gods [Jamendo, CC BY-NC-ND 3.0], Strange Music 1 by misha64u [Jamendo, CC BY-SA 3.0], KFC Training – Cleaning the Lobby and Kitchen [collection], audio problems, another concept show, what is Cybernightcast, Buffalo Trace bourbon, what if I did an Internet radio show in the 90s, OsoaWeek from 1994, Hemisinister Review, movie reviews, not feeling it, reflecting on the day of failed recordings, the trash heap, 10:30 PM.
Released 12/6/21
License for this track: Creative Commons Attribution-NonCommercial-NoDerivs 3.0 Unported License (creativecommons.org/licenses/by-nc-nd/3.0/). Attribution: by Frank Edward Nora – more info at onsug.com