Podcast: Play in new window | Download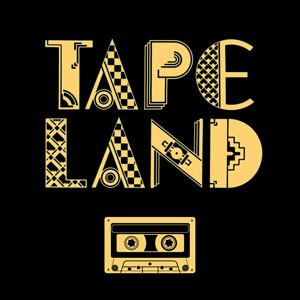 19:09 – Welcome to Tape Land! On each episode, I'll present the audio of a cassette tape or historic material from my personal archives.
"Mad" Mike and Frank Nora "Master of the Airwaves reunite for an ill-fated attempt to revive their college radio show, Anything But Monday.
Notes: The return of Anything But Monday, start the show off with a bang, Roger Rabbit laserdisc, hamster power, ducks are mammals, Classic ABM – Santa Claus and Jack the Ripper, Sony MiniDisc, Realistic mixing board, On Today's Program, Whitewater, Bill Clinton, water-based scandals, the ancient gods, a fun dictator, edicts, Tonya Harding and Japanese wrestling, first segment over, Segment 2, big star, Frank's wearing a soiled Beavis & Butthead T-shirt, brainwashing, mental powers, Random Personalities – Bruce Springsteen and Barney Rubble, Dead Body of the Day – John Candy, Donkey Kong, The United States of America, Ross Perot, imaginary numbers, Quick Queries, we've reached the end.
Behind the scenes: This was our first ABM recording since 1990 (though we did record a writing session in 1993). We recorded after hours at a chiropractic office Mike was working at in the Clifton, NJ area. I was living at my apartment in Iselin, NJ, and I drove up with a bunch of equipment to record the show. The show didn't go well. We were very rusty and unprepared, and we didn't record very much. On the drive home, I was pulled over by the police, and they saw the equipment in the back of my Jeep. They said they had received reports of thefts in the area and accused me of stealing the equipment. Somehow they let me go, and when I got home I called Mike to let him know what happened, but I must have woken him up, so we wound up having a fight. This soured things, and we didn't try and revive the show again till 1997. (I never heard back from the police.)
Released 12/12/21
License for this track: Creative Commons Attribution-NonCommercial-NoDerivs 3.0 Unported License (creativecommons.org/licenses/by-nc-nd/3.0/). Attribution: by Frank Edward Nora – more info at onsug.com