Podcast: Play in new window | Download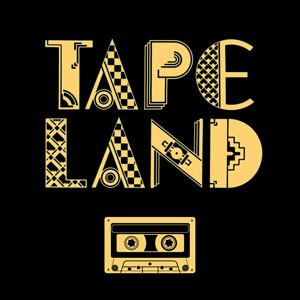 1:15:23 – Welcome to Tape Land! On each episode, I'll present the audio of a cassette tape or historic material from my personal archives.
Notes: 11/8/89, where is the other tape, answering machine, Pat Sajak on an alternate reality version of Wheel of Fortune, Tetris, the magic girl in the cave, parking lot and flying car, ramen noodles, Jan selling crystals, sorceress milk, 11/9/89, running for election, Japanese store, talking bird, triceratops attack, at war with the people in the basement, city shopping, cool televisions, parking lot flying, new Italian food, Practical Astral Travel book from 1975, diorama method, Santa Claus's workshop, payphone, Contemporary Resort Hotel, time travel, dream notes, Quakerbridge arcade driving game, a war in the basement, centaur statue, Coke and 7-up, polluted valley, chthonic primitives, the final monolith, wizard's mirror, teddy bear with baby doll, save the universe, a great wall, restaurant, museum, Knight of Shadows, digital signs, Anything But Monday, birthday party, Baby Zope, we all became Zopes, I woke up and wasn't able to fiiish the quest, dream analysis, poem, 11/10/89, outside of a mall at night time, inventory levels, we were the casino harmonica players, scam phone call, Big Audio Dynamite, communication, the supernatural is back… as computers, zoning, Nomadi Network, a new rational occult, the new age, a mish-mosh of old systems of magic, make the future happen.
Released 2/6/22
License for this track: Creative Commons Attribution-NonCommercial-NoDerivs 3.0 Unported License (creativecommons.org/licenses/by-nc-nd/3.0/). Attribution: by Frank Edward Nora- more info at onsug.com