Podcast: Play in new window | Download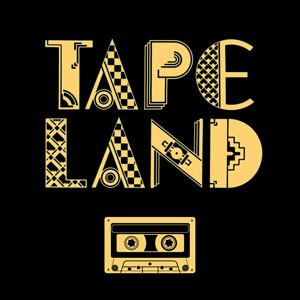 1:36:40 – Welcome to Tape Land! On each episode, I'll present the audio of a cassette tape or historic material from my personal archives.
The title says it all – the majority of this tape consists of extremely boring conversations on a train. The tape is labeled "6/22/02-7/27/02 – Good Stuff!!! NYC etc.", though it seems to start on July 10. I don't clearly remember now 20 years later, but I think I was trying to capture the sound of a train ride (in this case, from Delawanna to Hoboken in NJ) – with the train sounds, announcements, overheard conversations, etc. It's an interesting historical audio reference, if nothing else. There's also a very weird guy on the subway, and me talking about my Obliviana project (which I would finally let go of the following March, when I started The Overnightscape) in my Jeep during a thunderstorm.
Notes: Unknown music, boring conversations on a train, Wed. July 10, 2002, 9:46 AM, subway, weird guy, busker, guys talking about something, papers, lots of people, on a bus?, more boring conversations on a train, PATH station?, thunderstorm, Fri. July 19, 2002, 5:44 PM, went to the MacWorld Show, sitting in my Jeep at the Delawanna Station, my progress in Obliviana, Dashic Deeds, the 8 subdivisions, motor sound, inside?
Released 2/14/22
License for this track: Creative Commons Attribution-NonCommercial-NoDerivs 3.0 Unported License (creativecommons.org/licenses/by-nc-nd/3.0/). Attribution: by Frank Edward Nora- more info at onsug.com