Podcast: Play in new window | Download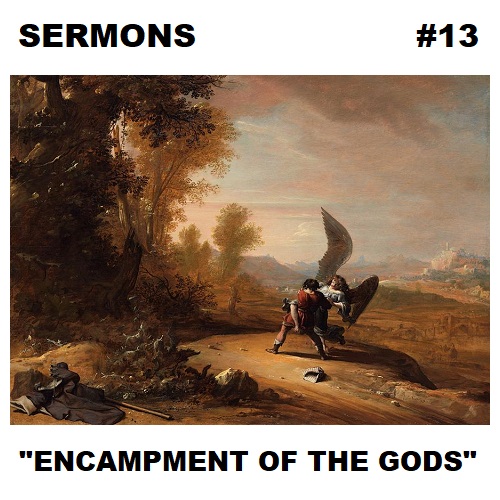 30:38 – The Biblical soap opera continues, with Laban in hot pursuit of Jacob and his family. Once he catches up, Rachel proves herself to be a clever smuggler, whereupon a treaty establishes a demilitarized zone. Jacob happens upon an encampment of the gods, and wrestles with one of them until dawn. Esau greets Jacob's party with a force of four hundred men. Dinah is defiled, but her defiler wants to make an honest woman out of her, which requires that he and the other men of his country submit to genital mutilation. Say what??
Show art: Jacob Wrestling with the Angel (1639) by Bartholomeus Breenbergh (1598-1657), Public Domain.
This show is licensed under a Creative Commons Attribution-NonCommercial-NoDerivs 3.0 Unported License. Attribution: by Dave in Kentucky – more info at onsug.com and sermons.blog.
This episode, along with all other episodes of SERMONS, is also available at sermons.blog.