Podcast: Play in new window | Download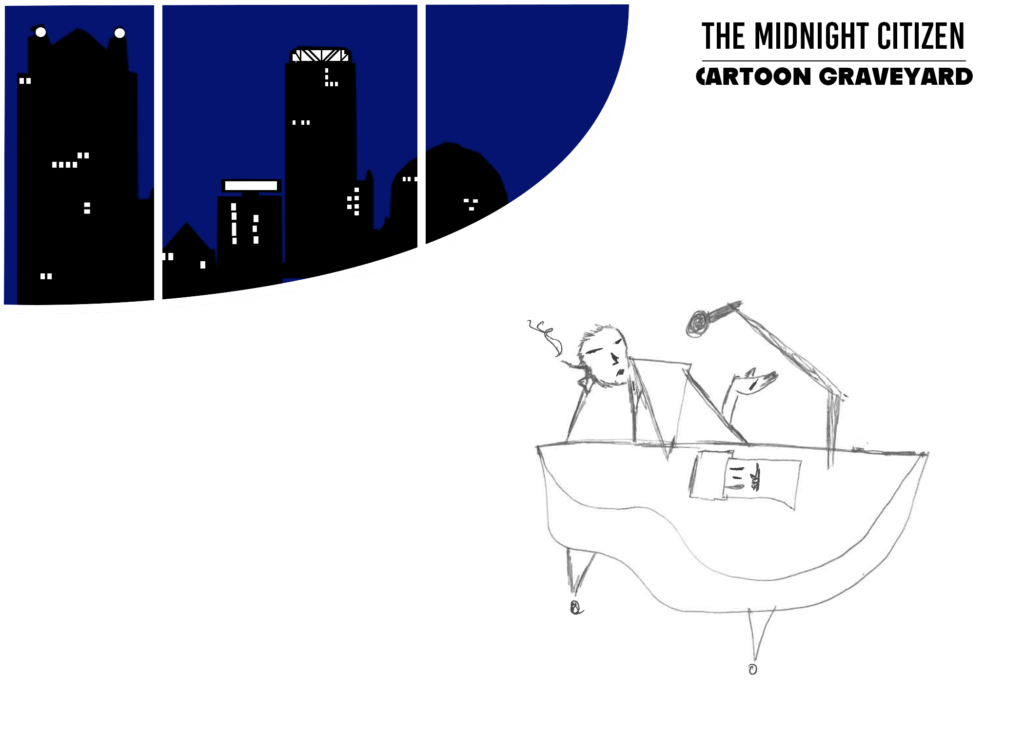 1:51:56 — Join Mike in the studio on a Saturday night…
…where he wonders if the self-esteem movement of the 80s made him a millennial snowflake? Nope – he watched the sick entertainment of Jim Henson. Also, anti-antiwork, and VR's last play. Will we all end up cartoons in a cartoon graveyard?
*Music Break: "I'll Almost Get us There" by Derek Clegg; "Citizen's Arrest" by Dazie Mae. All music is played under a Creative Commons License (Attribution, noncommercial, no derivatives) and is available as a mixtape at the Freemusicarchive.org.
Video Street Video Store: ABC News Report: "Virtual Reality 1991"
Check out the complete Video Street Video Store playlist here!
Nightcam: The Pier at Huntington Beach, CA.
Check out the website over at mikeboody.com/themidnightcitizen, with links to old episodes on Archive.org, and join the Facebook page! …"Can we go for a walk?"
This work is licensed under a Creative Commons Attribution Noncommercial Share-Alike US License. Attribution by Mike Boody. Released March 2022 on The Midnight Citizen and The Overnightscape Underground.