Podcast: Play in new window | Download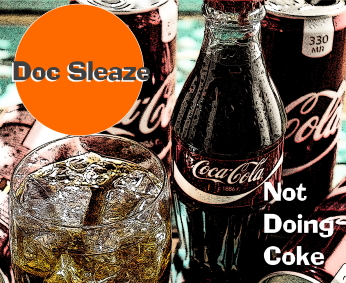 55:53 – From the evils of Coca Cola to cultural appropriation, taking in child exploitation along the way, Doc Sleaze decides to court controversy. Is the Loch Ness Monster a symbol of imperialist oppression? Why are possessed kids in films so badly dubbed? Was the Trump Presidency just so much 'fake news'? Includes:
Not Doing Coke ¦ Coca Cola Hill Advert 1971 ¦ Movie in Brief – Ring of Darkness (1979) ¦ Ring of Darkness English Language Excerpt ¦ Fan Service ¦ Demon Witch Child (1975) English Language Excerpt ¦ Forgotten Film – Demon Witch Child (1975) ¦ Loch Ness Horror (1981) Trailer ¦ Messy Nessie Movies ¦ Beneath Loch Ness (2001) Trailer ¦ Rewriting History
License for this track: Creative Commons Attribution-NonCommercial-NoDerivs 3.0 Unported License (creativecommons.org/licenses/by-nc-nd/3.0/). Attribution: by Doc Sleaze more info at TheOvernightscape.com. Released Mar 2022 on The Overnightscape Underground (onsug.com), an Internet talk radio channel focusing on a freeform monologue style, with diverse and clever hosts presenting unique programs, historic archival material, and nocturnal audio.