Podcast: Play in new window | Download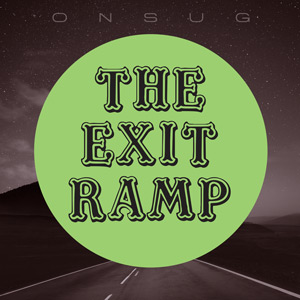 4:09:20 – Welcome, hosts and listeners of The Onsug radio universe, to come and join a freeform chat in video, which will be released in audio. The Exit Ramp continues for another amazing group show!
This time the topic is MONSTERS. Host Frank from The Overnightscape is joined by PQ from Quaquaversal Satellite and Overnightscape Central, Nate in Wisconsin, Jan Erik from Norway, Peter Bernard, Dave in Kentucky from his various shows, Chad from Chadcast, Joe Gipson from Comicversal, Doc Sleaze from his various shows, Frank's wife Denice, Jerry A. Green from Houston, Eddie from The Wool Gathering, Martin in Silicon Valley, and Marc from Fusebox.
Monsters and other topics: Kaiju, Ultraman, Godzilla, Jersey Devil, Kraken, Mothra, King Kong, Mighty Joe Young, Gamera, Destroy All Monsters, Jaws, giant squid, Invisible Man, Monster Parties, Wolfman, Dracula, Frankenstein, Monsters, Inc., archons, vampires, reptilian aliens, Pokemon, evil clowns, dinosaurs, aliens, xenomorph, Gossamer, Torgo, Baby Yoda, The Rancor, Chernabog, Pacific Rim, Lord of the Rings, Monster Cereals, Monster Vitamins, Pennywise, They Live, Pinhead, Freddy Kruger, Dogman, cryptids, Betty Boop, dragons, unicorns, Babe the Blue Ox, The Multiversity, Dark Souls, The Thing, Piedras Blancas, Hideous Sun Demon, War of the Colossal Beasts, Lost in Space carrot guy, Eddie from Iron Maiden, Tarkus, Gwar, Mothman, The Incredible Melting Man, The Beast with 5 Fingers, Rawhead Rex, The Kindred, Gorgo, Behemoth the Sea Monster, Konga, Bye Bye Monkey, Mulholland Drive, Eraserhead, Twin Peaks, True Detective, The Kinf in Yellow, H.P. Lovecraft, zombies, The Residents, Nash the Slash, magicians, White Zombie, Svengali, Svengoolie, Elvira, Zacherle, Gilber Gottfried as Dracula, H.R. Pufnstuf, Sigmund and the Sea Monsters, Grimace, Ronalf McDonald, Wallace Wood, Mr. Bump, Mr,. Blobby, Feather McGraw, Devilman, Ong's Hat, dream monsters, Christine, Herbie the Love Bug, My Mother the Car, Turboteen, scary dreams, robots, The Terminator, Saturn 5, Chopping Mall, The Stepford Wives, Fembots, Robot Bigfoot, Daleks, Cybermen, Gog, Virus (1999), Blue Oyster Cult, Purple People Eater, The Thing, Big Black Furry Creature From Mars, Freddie Blassie – Pencil Neck Geek, Scooby Doo, Harlem Globetrotters, Hong Kong Phooey, furries, Veggie Tales, Davey and Goliath, monster trucks, Pokemon, Zoids, plastic toy monsters, Homies, Detective Conan, Dragonball, Joseph Lai, Mad Movies, and much more…
License for this track: Creative Commons Attribution-NonCommercial-NoDerivs 3.0 Unported License (creativecommons.org/licenses/by-nc-nd/3.0/). Attribution: by Frank Edward Nora & Guests – more info at onsug.com