Podcast: Play in new window | Download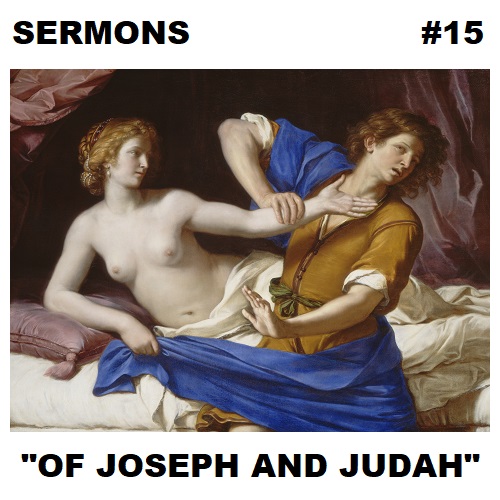 29:54 – Joseph's brothers get tired of him tattling on him, so they sell him into slavery, where he must resist the persistent advances of his master's promiscuous wife. The aptly-named Onan commits a capital offense by practicing the coitus interruptus method of birth control. The widow Tamar plays the harlot, and Judah gets his former daughter-in-law pregnant. There's not much here about ancient alien astronauts, but it's pretty hot stuff, so give it a listen anyway.
Show art: Joseph and Potiphar's Wife (1649) by Giovanni Francesco Barbieri (1591-1666), Public Domain.
This show is licensed under a Creative Commons Attribution-NonCommercial-NoDerivs 3.0 Unported License. Attribution: by Dave in Kentucky – more info at onsug.com and sermons.blog.
This episode, along with all other episodes of SERMONS, is also available at sermons.blog.