Podcast: Play in new window | Download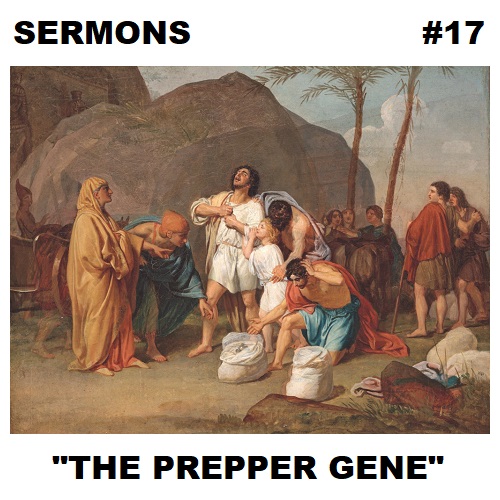 29:57 – After bringing in the sheaves throughout seven years of plenty, during the following lean years Joseph gradually releases surplus grain from the Strategic Corn Reserves. Word reaches famine-stricken Canaan that Egypt has plenty of food, so Jacob sends ten of his sons there to buy some, where they fail to recognize Joseph as their long-lost brother. He recognizes them, but he doesn't let on. Instead he accuses them of being spies, frames them for theft, lets them cool their heels in jail for a few days, then releases nine of them but holds one hostage until they return with their other brother, Benjamin. Paybacks are hell.
Show art: The Silver Goblet is Found in Benjamin's Sack (1831-1833) by Alexander Ivanov (1806-1858), Public Domain.
This show is licensed under a Creative Commons Attribution-NonCommercial-NoDerivs 3.0 Unported License. Attribution: by Dave in Kentucky – more info at onsug.com and sermons.blog.
This episode, along with all other episodes of SERMONS, is also available at sermons.blog.