Podcast: Play in new window | Download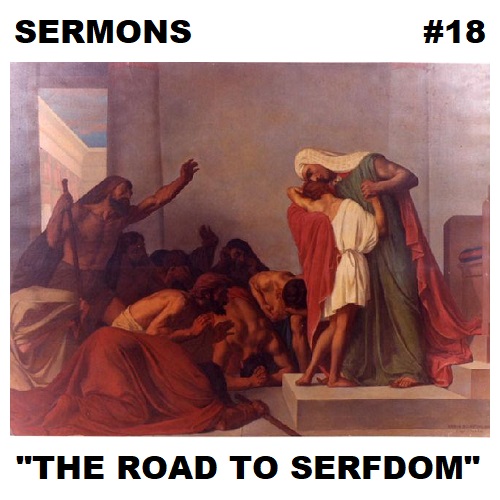 30:02 – Is the universe teleological, or merely logical? Who or what was the Gnostic demiurge? Did Egyptian cattlemen conduct range wars against Hebrew sheepherders in the Land o' Goshen? Did Ancient Egypt suffer hyperinflation due to too much silver chasing too little bread? How can people with livestock aplenty suffer from a famine? (No, they weren't vegan.) Was there an Agenda 2030 B.C.? These and other questions are asked and/or answered as the epic story of Joseph continues.
Show art: Joseph Recognized by his Brothers (1863) by Leon Pierre Urbain Bourgeois (1842-1911), Public Domain.
This show is licensed under a Creative Commons Attribution-NonCommercial-NoDerivs 3.0 Unported License. Attribution: by Dave in Kentucky – more info at onsug.com and sermons.blog.
This episode, along with all other episodes of SERMONS, is also available at sermons.blog.