Podcast: Play in new window | Download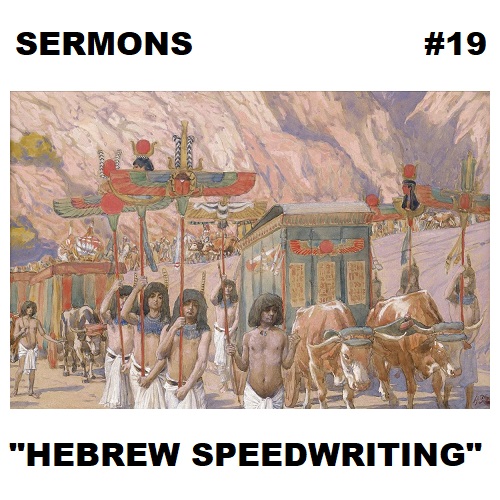 30:28 – How did the lack of vowels in ancient Hebrew writing lead to mistranslations and mispronunciations? Were the Hebrew patriarchs morally upright, or were they just a bunch of hooligans? Was their morality (or lack of same) determined by their environment, or was it in their DNA? How might German translators have contributed to the mispronunciation of Biblical names? These and other questions are asked and answered as we peruse the final chapters of Genesis, covering the last days of Jacob and Joseph.
Show art: Jacob's Body is Taken to Canaan (1896-1902) by James Tissot (1836-1902), Public Domain.
This show is licensed under a Creative Commons Attribution-NonCommercial-NoDerivs 3.0 Unported License. Attribution: by Dave in Kentucky – more info at onsug.com and sermons.blog.
This episode, along with all other episodes of SERMONS, is also available at sermons.blog.