Podcast: Play in new window | Download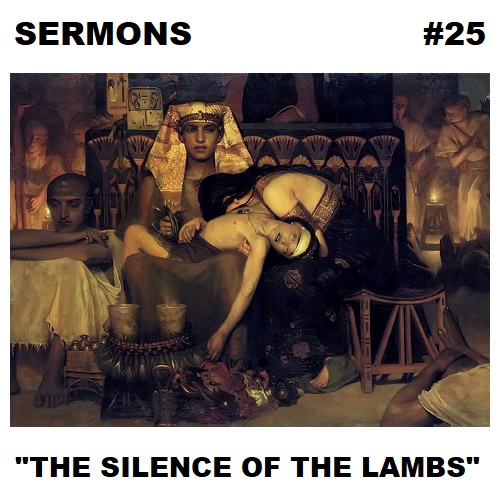 29:56 – The death squads of the gods fan out across Egypt, finally convincing Pharaoh to release the Israelite slaves, who have stocked up on borrowed goods that they have no intention of returning. (Is that any way to treat thy neighbors?) The ensuing blood bath is enough to make Dave in Kentucky consider pollo-pescatarianism. How many children of Israel set out on the Exodus? Did they leave from the city of Rameses, or from Avaris? And what's so special about unleavened bread?
Show art: The Death of Pharaoh's Firstborn Son (1872) by Sir Lawrence Alma-Tadema (1836-1912), Public Domain.
This show is licensed under a Creative Commons Attribution-NonCommercial-NoDerivs 3.0 Unported License. Attribution: by Dave in Kentucky – more info at onsug.com and sermons.blog.
This episode, along with all other episodes of SERMONS, is also available at sermons.blog.