Podcast: Play in new window | Download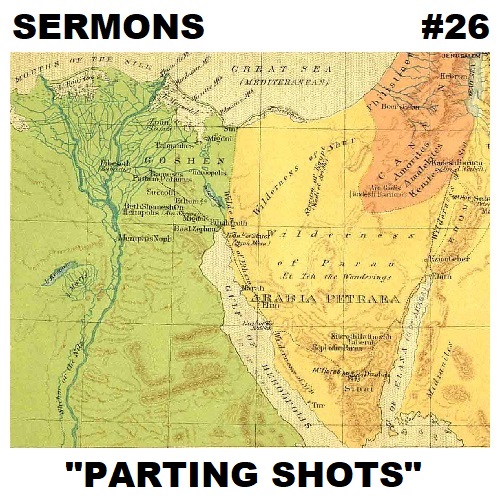 30:02 – What did Moses forget that caused him to have to take the long way around to the Promised Land? Did the Exodus take place in Egypt's Middle Kingdom, 2nd Intermediate Period, or New Kingdom? Which Land o' Goshen city did the Israelites depart from, Rameses or Avaris? What "revelation" did Mark Twain have when he viewed the erupting Kilauea volcano in Hawaii? To what body of water does the Hebrew name "Yam Suph" refer? How would Mr. Wizard explain the parting of the Red Sea? Who issued Cecil B. DeMille's Artistic License? Dave in Kentucky answers all these questions, and more.
Show art: Map of the Sinai Peninsula (1888) by the American Bible Society, Public Domain.
This show is licensed under a Creative Commons Attribution-NonCommercial-NoDerivs 3.0 Unported License. Attribution: by Dave in Kentucky – more info at onsug.com and sermons.blog.
This episode, along with all other episodes of SERMONS, is also available at sermons.blog.