Podcast: Play in new window | Download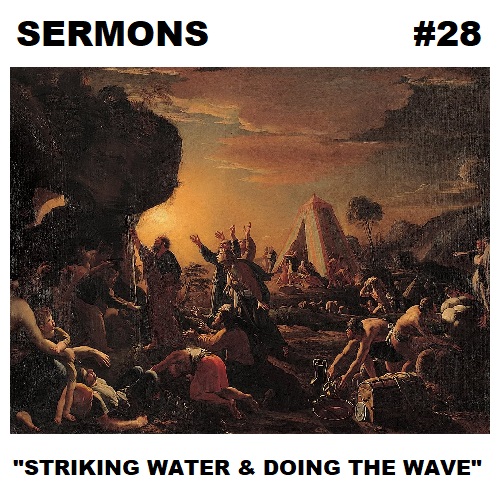 30:36 – They say you can't get blood from a turnip, but how about water from a rock? Dave lets you in on how it might have been done. Also, correlation may not imply causation, but it can be a pretty good indicator that of two correlated events, one may be causing the other. What is sometimes less clear, however, is which is the cause and which is the effect. "Go Israelites, beat Amalekites!" Finally, take your father-in-law's advice and learn to delegate before you work yourself to death.
Show art: Moses Draws Water from the Rock (1642) by Francois Perrier (1590-1650), Public Domain.
This show is licensed under a Creative Commons Attribution-NonCommercial-NoDerivs 3.0 Unported License. Attribution: by Dave in Kentucky – more info at onsug.com and sermons.blog.
This episode, along with all other episodes of SERMONS, is also available at sermons.blog.