Podcast: Play in new window | Download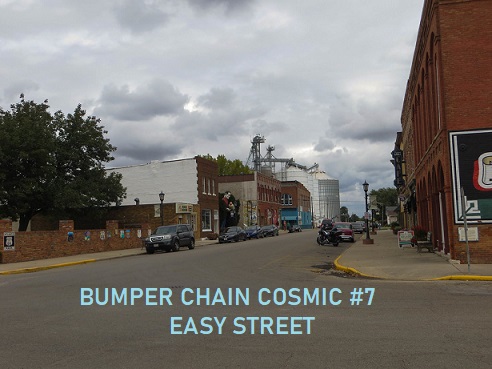 2:54:56 – Do We Begin by Gerald Crow (Oxford Poetry 1915, Librivox, public domain), Lofis (Pics Frunk, Attribution NC SA 3.0), The Little Ford Rambled Right Along (Billy Murray, 1915, public domain), Hey Everybody, It's Jimbo! – Conversation – 125 (7/10/2016) (Jimbo, Onsug, Attribution NC ND 3.0), Rehab (Action Davis, Attribution NC 3.0), War (ft. Jenna G.) (HeavyFeet, Attribution NC ND 3.0), Fibber McGee & Molly: Overnight in the Wrong House (someone's home recording with occasional chatter in background) (10/28/1953), Commercials HBO – 10/13/1984 (from archive.org), U.S.C.G. Elmer J. Blaze Field Recording 1943 (public domain), Christmas 1987 (Shambles Constant, field recording from 12/25/1987 and 12/26/1987), Those were the days (Flute pupils IJsselmuiden 1996 and Jan Turkenburg on piano, Attribution NC ND), Never (Autoclamp, Attribution NC SA 3.0), No Stereo (Mike Downey, Attribution NC ND 3.0), Mi Smo Bra?o Hrvatskog (unknown Croatian Orchestra, 1913, public domain), Best Lap Best Pool (Marc Bestgen, Attribution NC 3.0), scrapbook-06 (Tripod Sardine, Attribution NC SA), D48B side B (Helen Hartness Flanders Ballad Collection at Middlebury College Special Collections & Archives, Attribution 4.0 International), Blip Calypso (Demonic Sweaters, Attribution NC ND 3.0), DS – 2: The Myth of the Perfect Christmas (12/24/2017) (Doc Sleaze, Onsug, Attribution NC ND 3.0). BCC 007.
License for this track: Creative Commons Attribution-NonCommercial-NoDerivs 3.0 Unported License (creativecommons.org/licenses/by-nc-nd/3.0/). Attribution: by Shambles Constant, Falling Cow Productions – more info at onsug.com
Released December 2022 on The Overnightscape Underground (onsug.com), an Internet talk radio channel focusing on a freeform monologue style, with diverse and clever individuals who say stuff and record it and let other people hear it.