Podcast: Play in new window | Download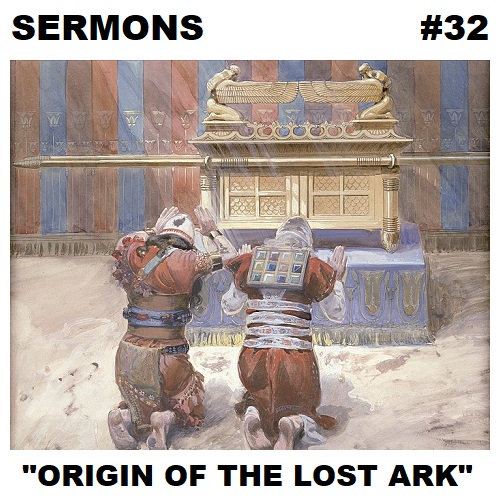 29:46 – This episode presents Chapter One of the prequel to Raiders, with more chapters to follow as we progress through the Old Testament, and also deals with the design and construction of the Tabernacle, the Menorah and the Holy Coffee Table. Why was the Tabernacle just a big tent, and why did all its furniture pieces have rings and poles for carrying them? Did the Yahweh Elohim suffer from yeast intolerance resulting in ungodly flatulence? Why do churches traditionally have such high ceilings? Why was the Ark even called an ark, since all that gold made it far too heavy to float? As always, Dave in Kentucky leads the speculative investigation into our distant past.
Show art: Moses and Joshua in the Tabernacle (1896-1902) by James Tissot (1836-1902), Public Domain.
This show is licensed under a Creative Commons Attribution-NonCommercial-NoDerivs 3.0 Unported License. Attribution: by Dave in Kentucky – more info at onsug.com and sermons.blog.
This episode, along with all other episodes of SERMONS, is also available at sermons.blog.