Podcast: Play in new window | Download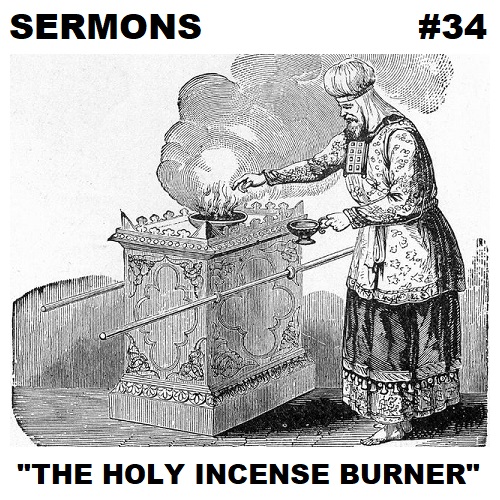 29:47 – More instructions for how Aaron and his sons are to conduct the high priest's office, more specifications for furnishings for the tabernacle, and recipes for oils and perfumes that are so special they are considered intellectual property. While the original Creator Elohim were concerned with Big Ideas, the Yahweh Elohim tended to micro-manage everything, including the exact procedures for dispatching the countless animals who ended up on the Holy Barbecue Grill. What's the difference between a "wave" offering and a "heave" offering? How much was the annual half-shekel tabernacle tax in today's dollars? And if sacrificing a lamb twice a day was purely symbolic, how come bread and wine was served with it?
Show art:  Illustration from Henry Davenport Northrop's Treasures of the Bible (1894) showing the High Priest at the Altar of Incense, artist unknown, Public Domain.
This show is licensed under a Creative Commons Attribution-NonCommercial-NoDerivs 3.0 Unported License. Attribution: by Dave in Kentucky – more info at onsug.com and sermons.blog.
This episode, along with all other episodes of SERMONS, is also available at sermons.blog.