Podcast: Play in new window | Download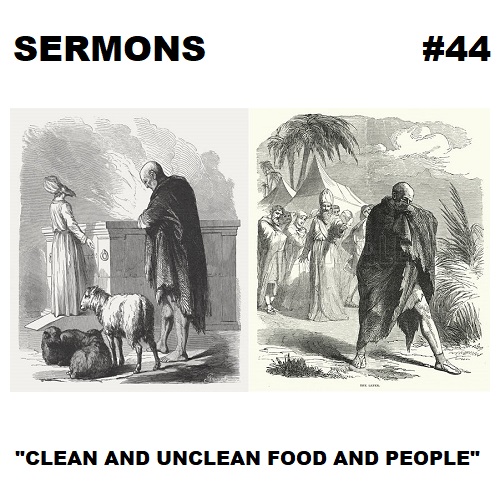 29:43 – Old Testament Healthcare was based on the two strategies of making healthy food choices and limiting exposure to the most harmful communicable diseases, both of which are illustrated in this episode. Somewhere along the line we got away from that and started to emphasize pills and injections instead. Study the original medical texts with Dr. Dave in Kentucky. (No, he's not a real doctor, and he doesn't even play one on a podcast, but so what? Does having a license to drive mean you're a good driver? Does having a license to kill mean you're a good double-nought spy? Only Jethro Bodine knows for sure, and he's an idiot.)
Show art: Two illustrations ("The Leper at the Altar" on the left and "The Leper" on the right) from two different editions of Cassell's Illustrated Family Bible, circa 1880, artist(s) unknown, Public Domain.
Theme music: "O Thou Who Camest from Above" (words 1762, music 1872) by Charles Wesley (1707-1788) and Samuel Sebastian Wesley (1810-1876), Public Domain, performed by Dave in Kentucky (2023), Public Domain Dedication.
This show is licensed under a Creative Commons Attribution-NonCommercial-NoDerivs 3.0 Unported License. Attribution: by Dave in Kentucky – more info at onsug.com and sermons.blog.
This episode, along with all other episodes of SERMONS, is also available at sermons.blog.