Podcast: Play in new window | Download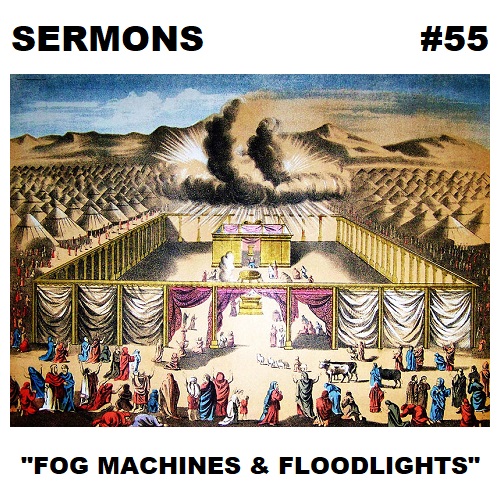 30:02 – An active volcano in the distance, which appeared as a pillar of smoke in the daytime and a pillar of fire at night, had previously led the Israelites to Mt. Sinai, where more smoke and fire accompanied the landing of a Yahwelian ship carrying a very important personage with a very important legal document. What better way to lead the Israelites through the wilderness than by artificially producing the symbols that they were already accustomed to following? Also: Passover, bugle calls, manna, food cravings, and fire-of-Yahweh overreactions. Bonus question: Are Jabal al-Lawz and Jabal Maqla the Biblical Mt. Horeb and Mt. Sinai?
Show art: "The Tabernacle in the Wilderness" by the illustrator(s) of the 1890 Holman Bible, Public Domain.
Theme music: Unknown hymn used as the theme music for Father Coughlin's radio show in the 1930s, Public Domain, performed by Dave in Kentucky (2021), Public Domain Dedication.
This show is licensed under a Creative Commons Attribution-NonCommercial-NoDerivs 3.0 Unported License. Attribution: by Dave in Kentucky – more info at onsug.com and sermons.blog.
This episode, along with all other episodes of SERMONS, is also available at sermons.blog.