Podcast: Play in new window | Download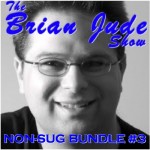 3:08:12 – Just in time for Pagan Thanksgiving, here's the next in my series of episodes that were previously unreleased on the Overnightscape Underground channel. This was a very transformative period in my life. Check out the moment during which I realized and declare that I want to start working on a feature film, how my mentality changes after I discovered "The Secret," and my thoughts on 2010 being the Year of Abundance! But of course, it all starts with gratitude…
Also look for the supplemental video episode to follow – BJS016a: The Last Days of Frank Whyte (a short film with intro)!
This volume includes: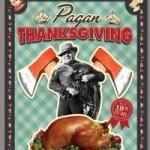 – BJS015: Rosencrantz and Guildenstern Are Thankful Pagans (Originally released 11/23/09)
If you listened to BJS002, you'll remember I picked up props for T. Schreiber Studios' production of "Rosencrantz and Guildenstern are Dead." Yesterday Melanie & I saw the show, and today I returned the props back to Anything But Costumes i Flemington, New Jersey. Later on, I attended the 19th annual Pagan Thanksgiving, hosted by two former college classmates – and Student Government Association presidents – of mine, Tony Susco and James "Appetite" Cotter.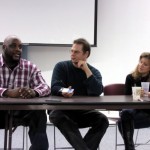 – BJS016: Q&A at the Old Bridge Filmmakers Showcase (Originally released 11/28/09)
Three local New Jersey filmmakers participate in a Q&A session at the first installment of the Old Bridge Filmmakers Showcase at the Old Bridge Public Library. Hosted by Matt Helme, the filmmakers discuss their short films presented earlier in the afternoon. Marla Cukor discusses "The Masquerade" (directed by Natalia Garcia), a mystery thriller which she wrote, and which stars Christopher Masterson of TV's "Malcolm in the Middle." Jamal Hall talks about his short film "Strivin'," a stylistic story about an inner city kid who dreams of becoming a dancer while coping with an abusive father. I ramble on about "The Last Days of Frank Whyte," which I co-wrote, directed and produced with the film's star Franklin Correa, and which tells the tale of a drug dealer's downward spiral of life. (If you haven't already, check out BJS016a – my first video episode which contains my film in its entirety.)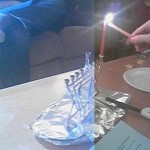 – BJS018: Crazy Nights (Originally released 12/14/09)
Join me as I talk about the Festival of Lights known as Hanukkah – the story behind it, our family's observance of it and what it means to me as a non-Jew. I also discuss my Paramount Pictures hat given to me by Joe "Joey Pants" Pantoliano, Jacob's "bad witch/good witch" dream, starting to live with "The Secret" and the controversy over "Happy Holidays." Music by the Unitarian Universalist Congregation at Montclair Choir.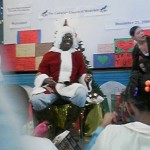 – BJS019: I'll Be Elvish For Solstice (Originally released 12/21/09)
Listen as I join fellow members of the Unitarian Universalist Congregation at Montclair as we bring toys and books to the children of the Newton Street School in Newark, NJ, assisting Santa (as played by congregation member and television actor Andre Braugher). I interview fellow member Courtney Allen on our seven-year relationship with the school, and discuss the winter solstice, accepting the benefits of abundance, and New Moon rituals. Concludes with music by Mr. Steve and Miss Katie (used with permission).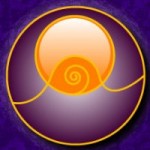 – BJS020: Reflections on 2009 (Originally released 12/31/09)
I spend a few moments on the morning of New Year's Eve reflecting on the positive moments of 2009, and why it's critical to be grateful for the things we have in our life. I also discuss Facebook's "My Year in Photos" application, the Facebook group "I Claim 2010 As the Year of Abundance," and how the principals of Kwanzaa can apply to non-African-Americans as well.
Links & photos associated with each individual episode can be found at http://brianjudeshow.blogspot.com
This work is licensed under a Creative Commons Attribution-NonCommercial-NoDerivs 3.0 International License.
Attribution: by Brian Jude – more info at
onsug.com
Released November 2010 on The Overnightscape Underground (
onsug.com
), an Internet talk radio channel focusing on a freeform monologue style, with diverse and fascinating hosts.