Podcast: Play in new window | Download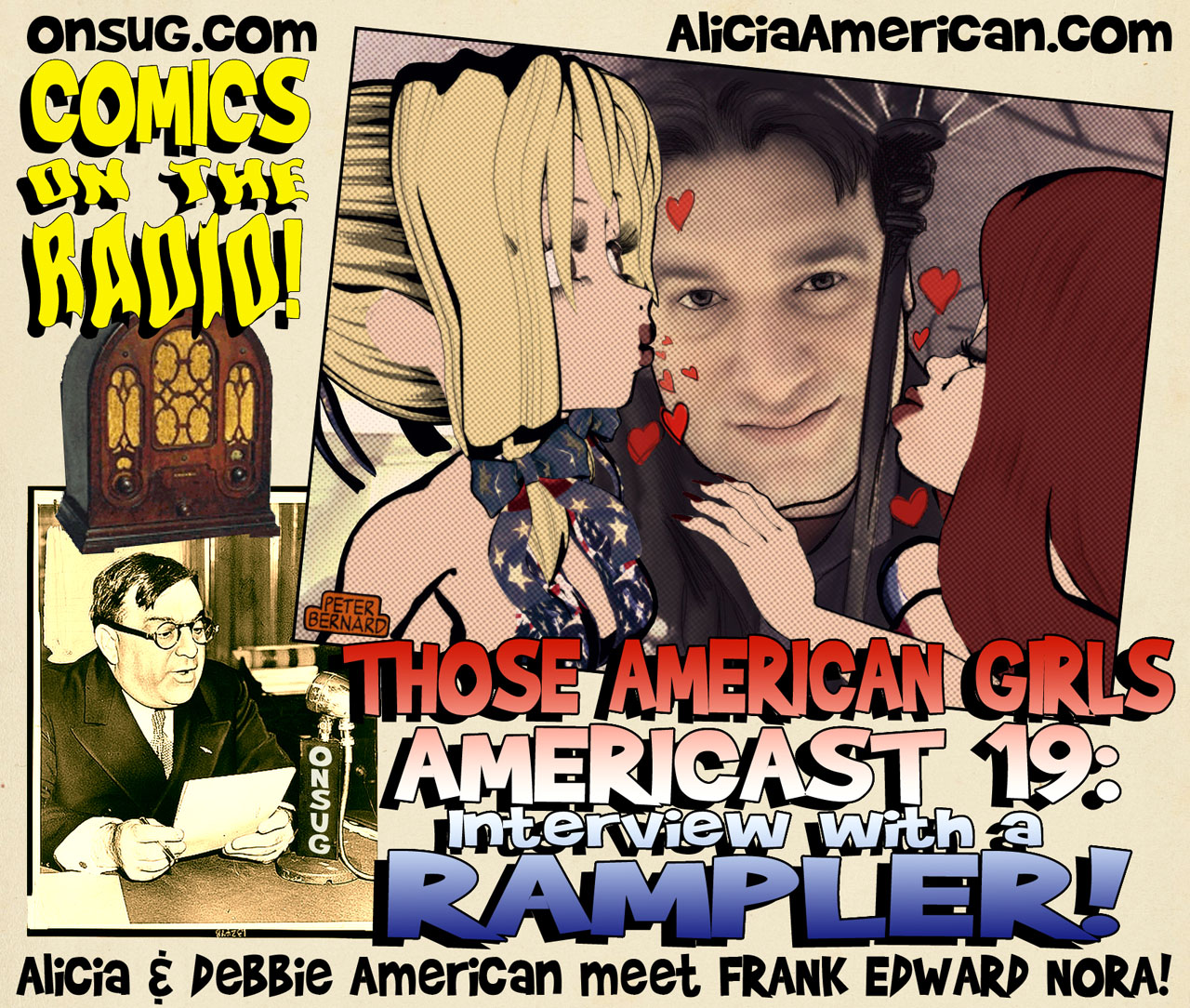 ——————————————————————————

6:15 – Interview with a Rampler!
OMG Deb and I got to meet the guy who owns like one of our internet radio stations or like something or whatever and like his name is Franky Nora and he's like really hot. I think he like wanted to cheat on his wife with me but he'll probably cut that part out when he runs this on his website onsug.com. Speaking of which, if you want to actually hear the Americast the way it's MEANT to be heard– on THURSDAY– then you'll have to like check out MY site, http://AliciaAmerican.com. Cuz if anything like goes up late on MY site, heads like STROLL and everything. Actually, I don't even know what that like means.
Anyway, darlings, I'm certain that like now that we've buttered Mister Franky up that he'll like pay us a lot LOT more to like do our show and stuff and everything. Or maybe at least upload our podcasts the same week we like release them. If not, then I AM willing to have sex, but not more than like once or twice, honestly.
Enjoy our live in person interview with radio star FRANK EDWARD NORA a/k/a "The Rampler!"
Starring Lucy DeLeche as Alicia American, Rachel Cleary as Debbie American,
and introducing Frank Nora as "The Beaver"
Written by Peter Bernard, Frank Nora, Lucy and Rachel
This work is licensed under a Creative Commons Attribution-NonCommercial-NoDerivs 3.0 United States License.
Attribution: by Those American Girls and Peter Bernard – more info at aliciaamerican.com
Released April 2011 on The Overnightscape Underground (onsug.com), an Internet talk radio channel focusing on a freeform monologue style, with diverse and fascinating hosts.