Podcast: Play in new window | Download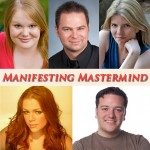 1:00:31 – After a three-week break, we have returned in a bit of a new way. Kay & Alicia join Brian in his living room, while "Cyber" Matt Skypes himself in! (Jen & Melissa could not make it this week – but Happy Jen Day!)
Kay has been in the final stages of her move and getting ready to get things set up for more puppet fun! Matt is in the process of manifesting a move into New York City while many summer hosting gigs are popping up. Lili is currently homele… er… "on tour," as she has discovered she was not living in her truth with her recent relationship. She's been adjusting her Bhavanas accordingly, and seeing some great things come into fruition as a result! Brian's in summer mode with his boys, as the school year is over and his "Fight Club" membership is currently on hold, allowing him much more time to focus on The Miracle Man, and things have finally been jump-started after a long lull!
Tips of the week: When things are crazy, be sure to take time to do what has to be done, even if  it's just a small amount of time. Making daily lists can help you prioritize what needs to be done right away, and what can be set aside for later. Set goals that are realistic enough so that they resonate with good feelings – sometimes setting too high a goal creates fear and negative feelings, which create resistance. If you're not feeling goodness and joy, you are out of alignment with the goals set by your higher self. When you fear something, change the word "fear" to "love!"
Check out Matt on "Flash Game" – coming soon to http://HooplaHa.com!
Want us to help meditate on your goals & dreams? Leave a comment below, or e-mail us at manifestingmastermind@gmail.com!
Follow us on Twitter at http://twitter.com/ManifestingMM
"Like" us on Facebook at http://www.facebook.com/manifestingmastermind
Thanks to http://www.purple-planet.com for supplying our theme music!
This work is licensed under a Creative Commons Attribution-NonCommercial-NoDerivs 3.0 International License.
Attribution: by Brian Jude – more info at onsug.com
Released June 2012 on The Overnightscape Underground (onsug.com), an Internet talk radio channel focusing on a freeform monologue style, with diverse and fascinating hosts.