Podcast: Play in new window | Download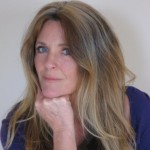 53:12 – Law of Attraction Coach Connie Nash shares with us some of the most Frequently Asked Questions she receives from her clients. Why doesn't the Law of Attraction "work" for you? Why do you attract negative people in your life? How can you stay focused on the "good things" and avoid the "bad?" Connie answers these questions and more! Listen and learn how to align with love!
For more information on Connie Nash, visit http://alignwithlove.com.
Sign up for Connie's FREE Tele-training! http://alignwithlove.com/free-tele-training
"Like" Connie's on Facebook at http://facebook.com/lawofattractionsuccess
Follow Connie on Twitter at @alignwithlove
Follow this and other great podcasts on the Inspirational Internet Radio Network and The Overnightscape Underground!
E-mail us at successodysseypodcast@gmail.com
Follow us on Twitter! "Like" us on Facebook!
This work is licensed under a Creative Commons Attribution-NonCommercial-NoDerivs 3.0 International License.
Attribution: by Brian Jude – more info at onsug.com
Released October 2012 on The Overnightscape Underground (onsug.com), an Internet talk radio channel focusing on a freeform monologue style, with diverse and fascinating hosts.