Podcast: Play in new window | Download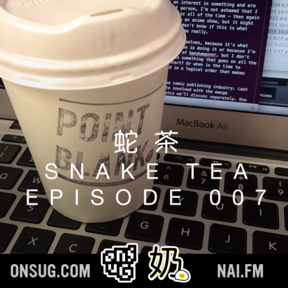 Sleep deprived recording no. 3
01:07:22 – This week's topics: Podcasting philosophies, manga translation and publishing (the significance of honorifics in indicating character relationships, flipping of pages to LTR format to cater for Western readers, unique character voice), addressing siblings in Cantonese, becoming a freelancer on the weekend and needing an ABN, voice acting talent (professional and amateur), gameplay and story delivery in Assassins Creed: Brotherhood on the Playstation 3 vs AC:Bloodlines on the Playstation Portable, obsessive cleaning, hoarding and the 'it might be useful' mindset, my parents rescuing things I've thrown away, a geisha's lifestyle and careful manipulation, Humans TV series (feat. Katherine Parkinson of the IT Crowd) and its place among robotic/sci-fi shows, kids snake facts.
Recorded in Sydney, Australia. Licence for this track: Creative Commons Attribution 4.0 International. Attribution: Clara Tse.
Released August 2015 on The Overnightscape Underground, an Internet talk radio channel focusing on a freeform monologue style, with diverse and fascinating hosts, and Nai Wong Bao Network, an independent network focusing on Asia Pacific matters.
Thanks for listening to this podcast. (´∀`)