Podcast: Play in new window | Download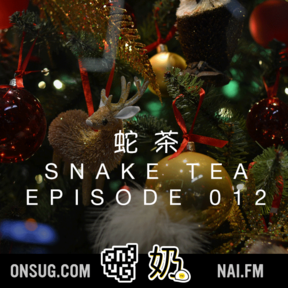 Past and Present, and how it changed.
39:34 – Creating ads for the Christmas period, differences in Christmas celebrations between my family and others, not celebrating Christmas and actually celebrating Christmas for once, the moment I realised Santa doesn't exist, Boxing Day sales, destroying ornaments when you're a kid, feeling left out of your partner's Christmas celebrations, not feeling Australian or Chinese (the eternal dilemma of an ABC), difficulty getting presents and presents that don't get used, some presents I got for Christmas as a kid.
Recorded in Sydney, Australia. Licence for this track: Creative Commons Attribution 4.0 International. Attribution: Clara Tse.
Released September 2015 on The Overnightscape Underground, an Internet talk radio channel focusing on a freeform monologue style, with diverse and fascinating hosts, and Nai Wong Bao Network, an independent network focusing on Asia Pacific matters.
Thanks for listening to this podcast. (´∀`) å¤šè¬ä½ ï¼