Podcast: Play in new window | Download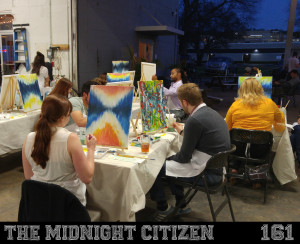 1:07:41 –Â Hang out on the porch with Mike on a chilly Saturday night. Topics include: Spaghetti-O's turns 50!; a trip to the 90's via a Dilbert coffee mug; how to buy alcohol in Alabama; dry counties; Pavlovian ice cream trucks; channel surfing — "Pawn Stars", HGTV and "Forrest Gump"; TV review — "11/22/63"; did Oswald act alone; John Carpenter's "Lost Themes", and much more!
This work is licensed under a Creative Commons License Non-commercial Share-Alike License. Attribution by Mike Boody. Released April 2016 on The Midnight Citizen and The Overnightscape Underground.