Podcast: Play in new window | Download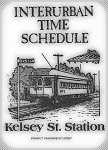 (22:06) The second part of an interesting look at some Vic and Sade stories you may have missed and Jimbo shows you how an easy trick can greatly influence your listening enjoyment.
Decoration Day Parade but Cecil dies days later.. July 4th and the whole Smelly Clark 'downer' .. the same date for two different episodes .. early references to Uncle Fletcher .. interesting missing audio episode: Gumpox drives his garbage wagon (and Sludge) to Pontiac .. the 'Series 3' episode taken from 'Series 1'.. missing Chinbunny 'older' tricks? .. my favorite Christmas episode .. loving Howard more than Jake .. Icebergs in Illinois .. Vic almost never budgeted for Sade or the home
"Vic and Sade" was created and written by Paul Rhymer. For all your "Vic and Sade" needs, visit The Crazy World of Vic and Sade.
License for this track: Creative Commons Attribution-Noncommercial-No Derivative Works 3.0 United States (http://creativecommons.org/licenses/by-nc-nd/3.0/us/). Attribution: by Jimbo – more info at onsug.com