Podcast: Play in new window | Download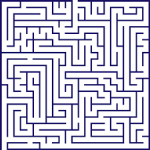 1:18:12 – More Friday Maze! This was a spontaneous bonus episode back in 2011, the only episode of the series not to be released on a Friday. (Trivia hounds take note. I'm sure that one will show up on Jeopardy! one of these days.) Arthur Jaz is Shambles Constant and you're not.
Originally released on archive.org on 7/4/11
Show notes:
1. Happy Birthday, USA – Jean Shepherd (Excerpt, recorded 7/4/64)
Jean Shepherd and live audience wish the United States a happy birthday.
Public domain.
2. Quad, Part 1
Arthur Jaz at a cajun music concert on the Illinois State quad. Dennis Stroughmatt & Creole Stomp.
3. Stop! Look! Listen! to the Music of the Band – The American Quartet
Music from 1921. Public domain.
4. Quad, Part 2
Jaz talks about The Friday Maze.
5. Lum Doesn't Go to the Fourth of July Picnic – Lum and Abner (1945)
Originally aired 7/4/1945.
Public domain.
6. Fireworks, Part 1
Jaz walks around getting audio footage of crowds waiting for fireworks to start.
7. Skeeter Says Like Hi
See title.
8. Fireworks, Part 2
Technical difficulties plague the fireworks presentation.
9. Skrowerif
Experimental audio by Arthur Jaz.
License for this track: Creative Commons Attribution-NonCommercial-NoDerivs 3.0 Unported License (creativecommons.org/licenses/by-nc-nd/3.0/). Attribution: by Shambles Constant, Falling Cow Productions – more info at onsug.com
Released July 2017 on The Overnightscape Underground (onsug.com), an Internet talk radio channel focusing on a freeform monologue style, with diverse and fascinating hosts.